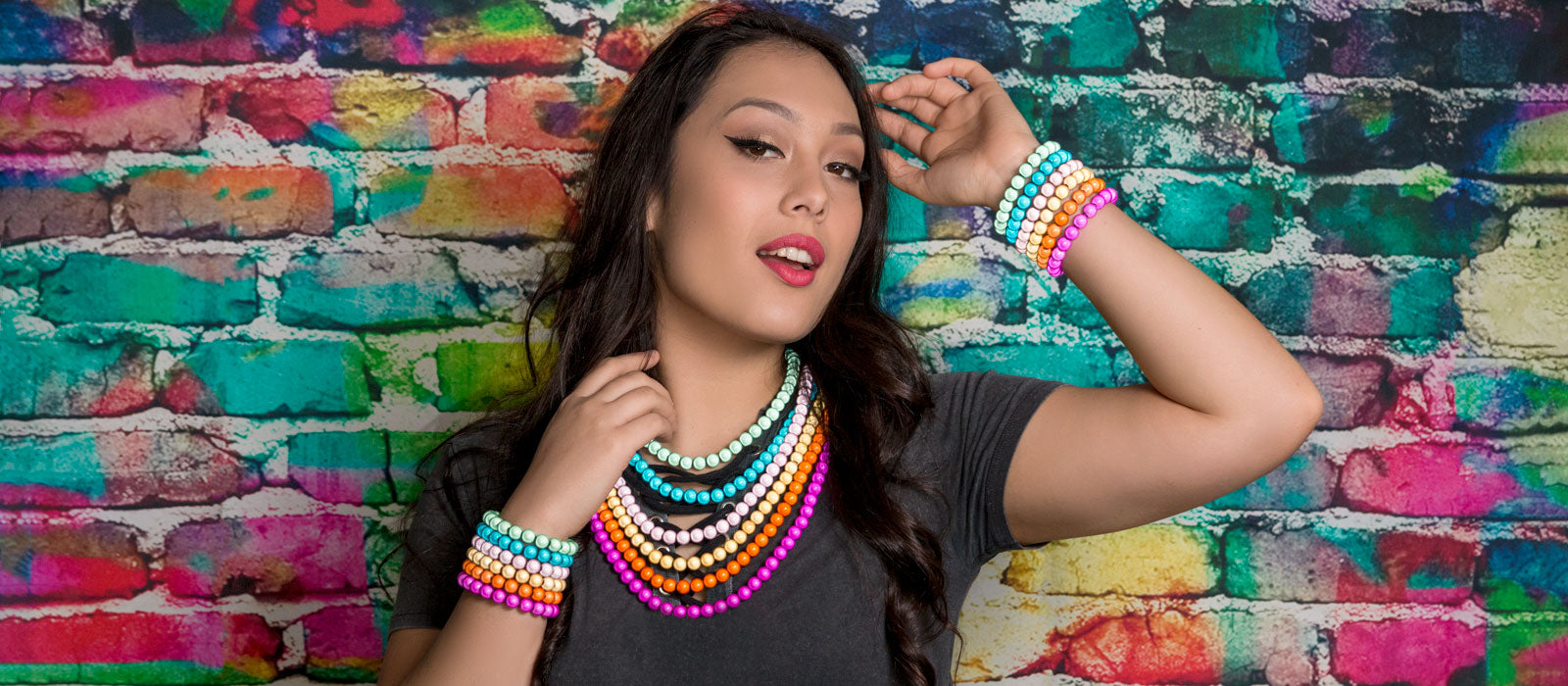 NEW Colours 2018!
It's that time of year again, the Fairies have been busy creating beautiful NEW colours for the Spring Summer Season! 
Which one would you style?
enter before Wednesday midday for a chance to win!
Pixie
Sassy and striking!
A mischevious mix of our most vibrant colours! Electric Blue and Shocking Pink highlighted by the brilliance of Snow with a touch of silver magic.
Dazzling and vivid to add a sprinkling of cosmic Pixie dust to your life. 
Fill your heart with love and be yourself!
Be magical!
Unicorn
Ethereal and enigmatic.
Sublime, soft-hued gossamer tones to embrace the world with harmony and serenity! From the palest pastels with a flourish of Turquoise and Mint.
Be peaceful! 
Talullah
Delicately understated.
Cosmopolitan and sophisticated,  subtle and soothing pale dulcet shades characterising elegance and grace. Dark Gunmetal partners  pure Snow with the pastel thread of Ice and Baby weaving in between. 
Cultivate your inner beauty.
Be graceful!