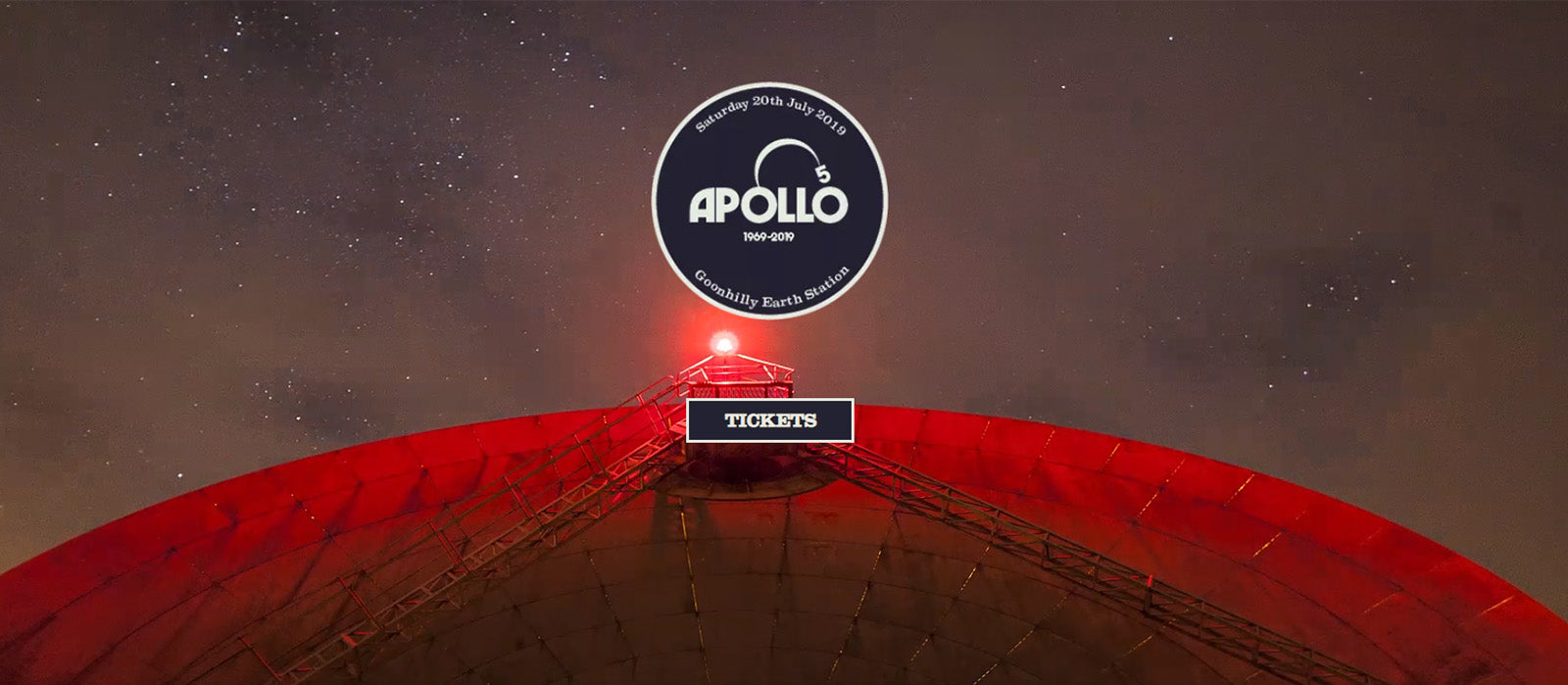 Fly Me To The Moon!
So unless you've been hiding under a bush these past few weeks, you'll know that something pretty huge happened this time fifty years ago. The smallest step for man, and the biggest leap for mankind! Neil Armstrong and Buzz Aldrin left the earth's atmosphere in Apollo 11 and became the first humans ever to step on the moon. July 20th 1969, the whole world watched aghast as pictures were beamed back to earth showing this incredible feat. The now iconic grainy black and white images of the two men bouncing around on the dusty cratered gravity-free surface of the moon. It must have been mind blowing to watch back then, and even more amazing be a part of it all.
I've heard many radio interviews over the last few weeks with some that were. All the unsung heroes without whom it would never have happened, including a number of women who were absolutely key to the mission's success. Incredible women who broke through the barriers and worked alongside the men as equals. In fact, without the women there would have been no "One small step for man, one giant leap for mankind" as the network enabling all lunar communication was entirely built by a group of female coders headed up by an inspiring lady called Susan Findlay. There was also Margaret Hamilton who wrote the code that made landing Apollo 11 on the moon's surface possible.
You can read more about these amazing trail blazers here.
 Of course our Disco Fairies have been busy coming up with some ideas to celebrate too, especially seeing as Cornwall played such an important role. Just have a look at our extra-special Starry Anklets and Bracelet here. 
Another unsung hero of the event is a little known Earth Satellite Station called Goonhilly. Situated near Helston and the Lizard Peninsula in Cornwall, Goonhilly was at one time the largest satellite station in the world. 'Arthur' (the name given to its first dish built in 1962) played a key role in receiving and broadcasting all those images from the Apollo 11 moon landing to the whole world.
Cornwall's space legacy is about to get a whole lot more exciting too having recently been granted the funds to start work on one of only two spaceports planned in the UK. Having been decommissioned for a little while, Goonhilly is now fully back in action and looking forwards to some upgrades so it can continue helping man and womankind to take yet more giant leaps in space.
Here's to all those that continue to inspire, amaze and enthral millions as they explore our incredible universe. I can talk from experience too (although I am giving away my age somewhat!). My earliest memory is sitting on my Dad's shoulders in our garden in London as he pointed to the moon and told me there were men standing on it. That was during the last ever lunar landing in 1972, and I was three! That's how much it caught mine and the world's imagination. I still can't help but stare at the moon even now!
So next Saturday, if there's a moon to be seen, just look up and imagine that feeling Neil Armstrong must have had as he stepped out for the first time.
In the meantime, if you want to visit Goonhilly or even join in with
all their 50th anniversary celebrations, check them out here
.