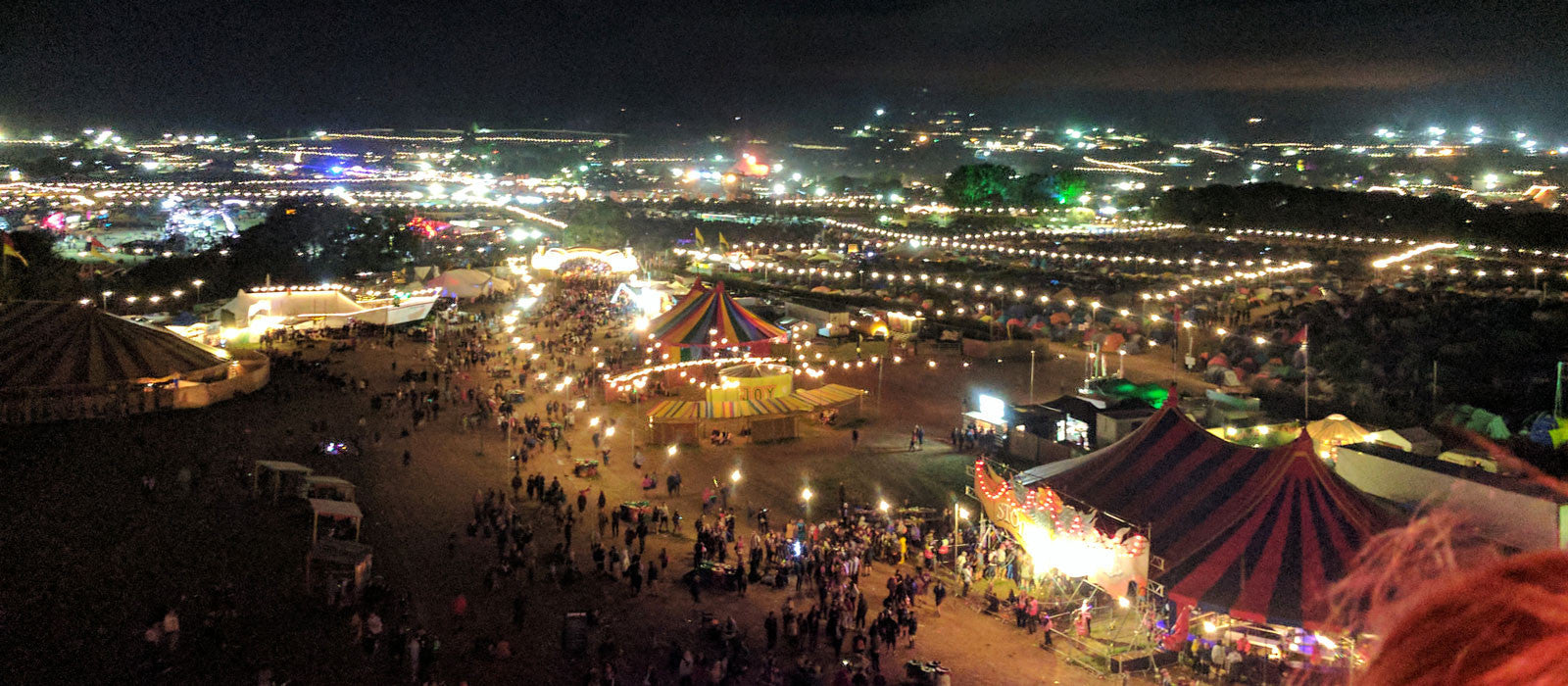 Festival Fever!
We have made it…….Great British Summer Time Is here and for me this summer has meant festival season….. and it is in full swing. This year was my first ever Glastonbury, shortly followed by a local Cornish festival near Padstow known to us as Rock Oyster Festival.
I have caught festival fever….. I love the thrill of the event, the music, the atmosphere and being at one with myself and all the lovely people around me.
Festivals seem to shed us of all our inhibitions. As I sit on the grass, I look around me, people watch and take in all the different ages, cultures, groups of people gathering in fields there to have a great time….no matter the weather. We all come together and embrace each other.
We brave outfits we wouldn't usually wear, headpieces, wellies and fancy dress items that in our day to day life would never be donned...
For me at Glastonbury I transformed when I put on a Bright red, long haired wig.......it changed me?! I was renamed Francesca and for the duration of the festival lived vicariously through my new long haired disguise… I was no longer mum, sister, cook, cleaner, provider for the family but there to have a good time and pardon the pun but let my hair down!
I danced as if no one was watching, partied till the sun came up, even wore a head to toe blue Lycra suit and and in that moment was present for what I see now to be a life changing event.
I made new friends, who in the street would not recognise me, knew me for only the things I wanted them to know me for…..I was free!
Festivals are a way of reinventing yourself, clicking refresh on your life. Realising that all the mundane stresses we have are no longer necessary. I love the feeling of no judgement. No preconceptions just being what you want to be, where you want to be.
So this summer embrace you, be you...and enjoy being a part of the festival of life
Big love
Josie
xx