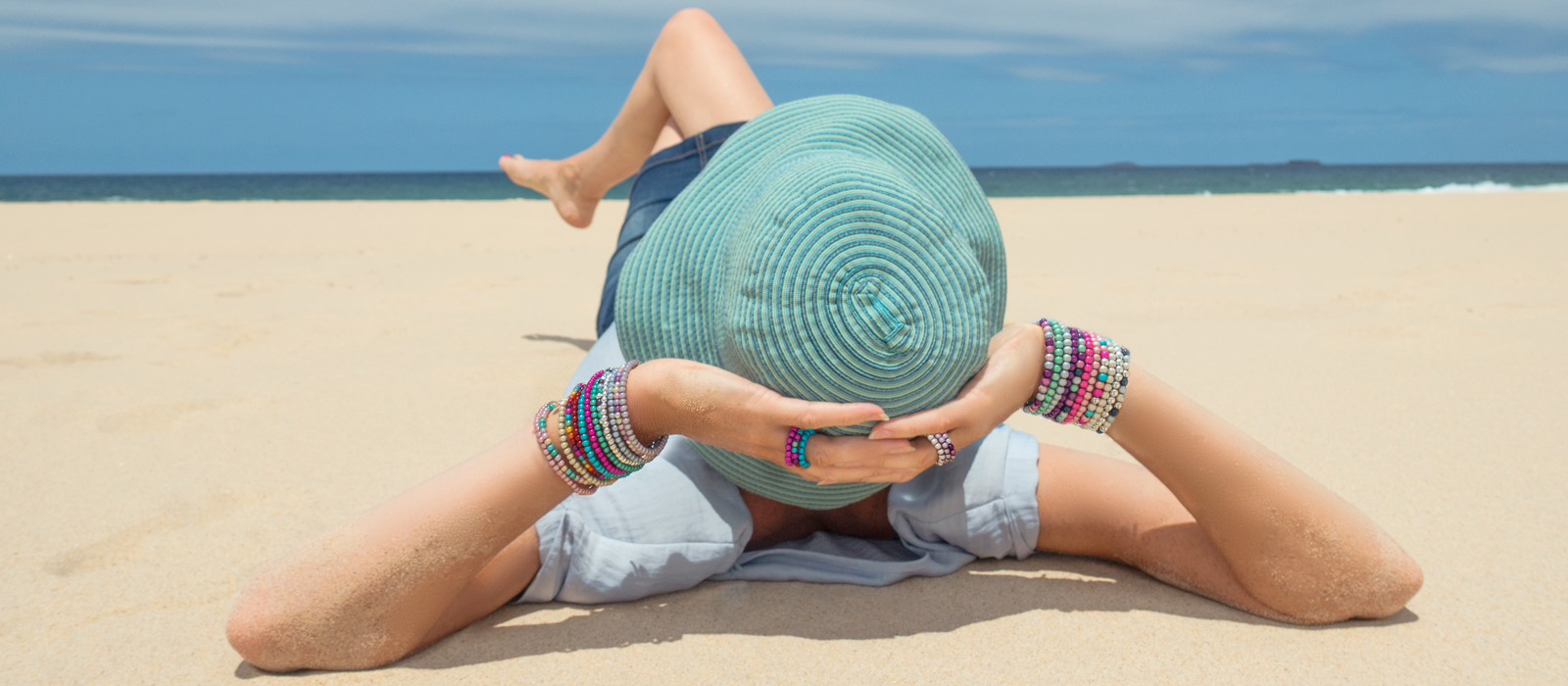 Bundles of Bargains!
The sun is shining, I've dusted off my Summer dresses , legs are out and my ankles are on show! It's spring, it's the start of Anklet Season!!!
Now you can get 3 Anklets for £12.00! That's an anklet for each leg and anklets for you and a friend or are you brave enough to wear all 3 on each leg like me? You can never over accessorise an ankle!! 
Have you seen our 3 for £10 Mix and Match offer on bracelets?  Any three Ultra, Super or fine Bead bracelets can be mixed up to get £2 off the individual price!
Ultra fine Is the smallest size we do, it's the most wearable and our best seller! Comfortable, cute and oh so chic!  A perfect size for your ankle or to maximise the layered look!
And if that wasn't enough you can now buy 2 Ultra Fine rings and get 1 free. Bundles of Ultra fine bargains for your ankles, wrists and rings. no part of you should be unbeaded!
Why not choose a statement Bubble Bangle and Bubble Ring and save £3 on the set?  A real talking piece with our unique cabochon Disco Beads!
Or if you want the ultimate bargain, try this three bracelet set for just £5....that's less than half price!  Each bracelet is a different sized bead and is completely random, so no two are alike!