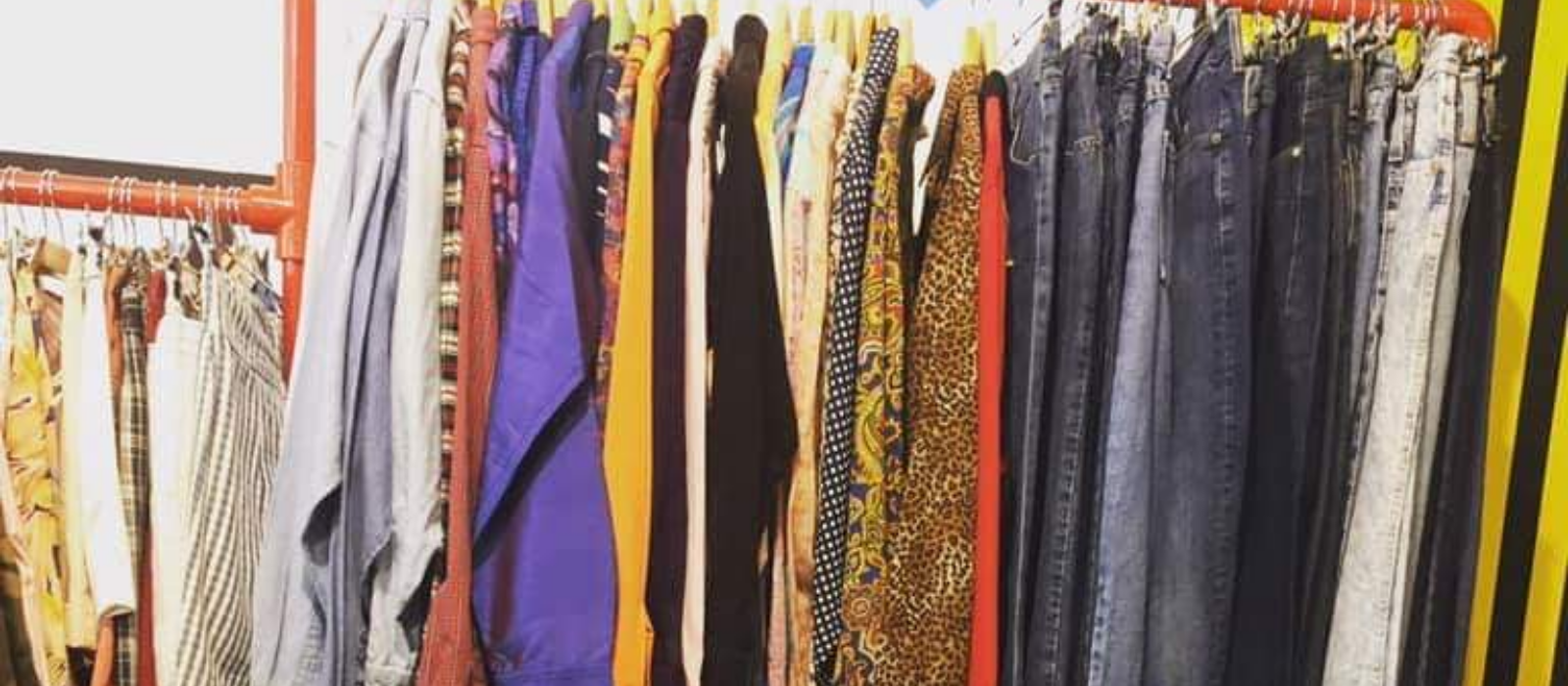 On With The Old!
Last Friday saw the dreams come true of one special lady. Our very own Josie Disco! The gorgeous Josie left us earlier this year to pursue her lifelong ambition of opening a second hand clothes shop, but not just any old second hand clothes shop.
Be Your Sass
online and in St Columb Major, Cornwall is one that lets the customer get into the groove of what vintage fashion is all about by trying things on and having a play to see what works for them. But Josie really does have her finger on the pulse because
…
'Be your sass is all about reducing fast fashion

and re

-

wearing clothing.

'

She says.
So what is
'
fast fashion
'
? In 2015, 100 billion pieces of clothing were made for just 7 billion people. Garments are being produced in such vast quantities that some brands simply burn the clothes that no-one buys, and that
'
s not to mention the carbon footprint involved in getting them to the shops. In today
'
s world of rapid climate deterioration, the list goes on of reasons to stop buying new.
However many shy away from second hand clothes, mainly out of habit. Need a dress that will wow at the office Christmas Party? First stop, Top Shop. Noooo! Josie believes passionately that it absolutely doesn
'
t have to be like that, and we totally agree. Vintage dresses can bring out who you are and create a way bigger wow than a dress that someone else is likely going to turn up in anyway.
'
We
'
re about f
inding self
-
confidence in who you are wearing second hand vintage clothing!
'
, she says. Even better, she
'
ll be there to help you every step of the way.
It is said that in the not too distant future, as climate change transforms from its current status as a burning issue into a command from on high that things have to change, shops selling new clothes will be forced to close. The fashion industry needs to sharpen its pencil, and it knows it.
So - watch out High Streets. Our lovely Josie is onto something that may just be the future
…
In the meantime, if you
'
re down these parts, make sure you pop in and say hi.
'

Wear what makes you happy. Be bold. Be You. Be your sass!

'
says Josie, and we couldn
'
t agree more.