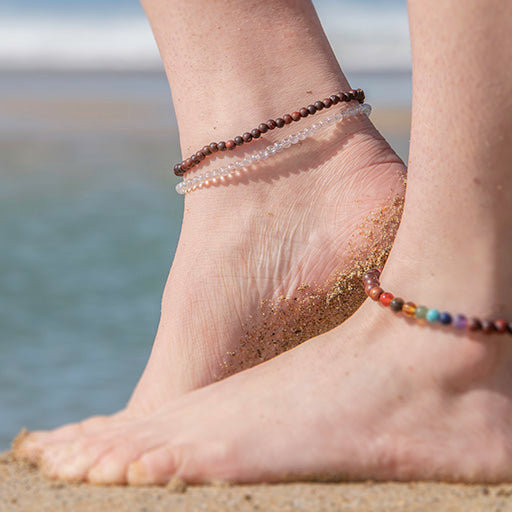 Echo Anklet
Original price
$11.00
-
Original price
$11.00
Our range of Echo Beads are made from three low-impact, recyclable and environmentally friendly materials. Each item gives a precious gift to the world and every order plants a tree to help care for our beautiful planet.
These beautiful Anklets are a comfortable size and layer perfectly with other anklets or footwear. They fit all ankles at 23.5cm, although there is a slight variation in size and each is unique due to the natural materials involved.
Part of the 3 for £19 offer to triple your gift! Mix and match any Echo, InfiniSea and Magic anklets. Each item comes with a presentation card to recognise the value of your contribution or to let the receiver know. Check the rest of our Echo Range here.