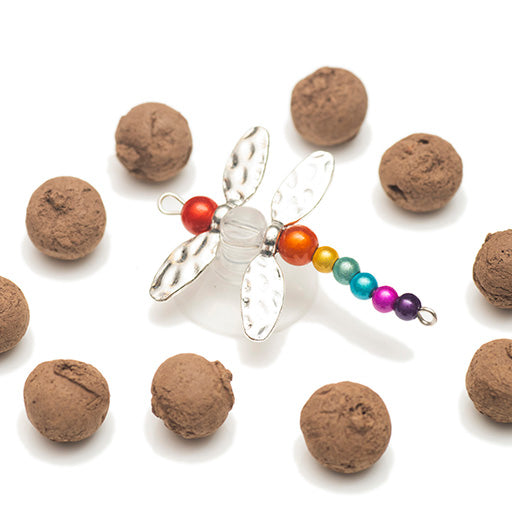 Dragonfly Window Decoration
Original price
$7.00
-
Original price
$7.00
Help us to fill the world with wildflowers and save the bees and butterflies!
Available in our most popular spectrums, these stunning and unusual Dragonfly Decorations have a clever sucker to fix it to any window, mirror or smooth surface! Put this beautiful, shiny decoration around your home or car whilst spreading the word about the plight of the Bee!
Each Dragonfly comes with a free pot of Seedballs with over 900 wildflower seeds, along with a colourful information card to show which flowers will grow. Simply bomb your garden or green space and let nature do the hard work. 4 million wildflower seeds have been planted so far!
This decoration measures 45mm in length and 35mm width.
NB: Please note due to Import laws on organic material, the Seedballs will ONLY be sent to orders with a UK address. This is because if sent with your order it will be rejected or destroyed by customs.
Read more about the Disco Bees Mission here!