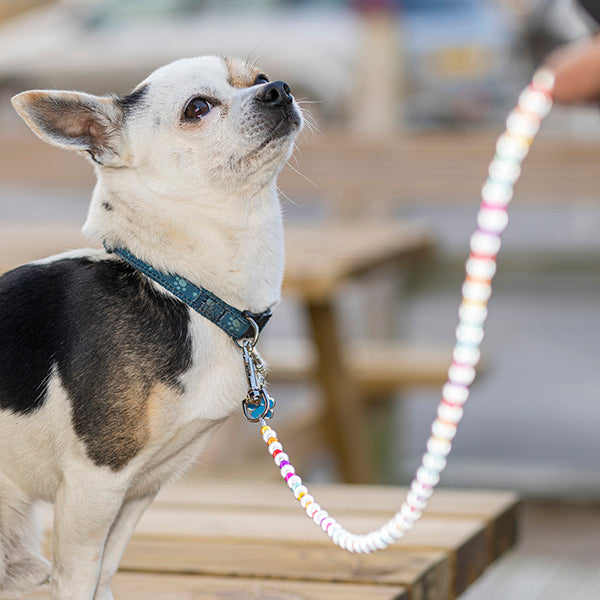 Dog Leads
Original price
$32.00
-
Original price
$32.00
Every good dog deserves a treat!
The ultimate in DOGGY STYLE.  We proudly present...the Disco Dog lead! Cats eyes for dogs!  See below for photos.
After years of research and development here it is...the super strong, cats eye light reflective lead for your special four-legged friend!  The safest lead to get your dog noticed in both day AND night!
We have made 2 sizes, 'Big Dog' and 'Small Dog'. Both are equally super strong, but the 'Big Dog' leads have been made with larger handles (for those strong dogs) Bigger beads and a larger carabina for those bigger collar loops. The 'Small Dog' lead is still just as strong but uses smaller lighter beads, a more relaxed-sized handle and lighter smaller lead clip.
This stunning and unique lead is created from our most reflective Snow White Disco Beads smaller coloured spacers in four funky colourways.   Measuring approximately 120cm total length.