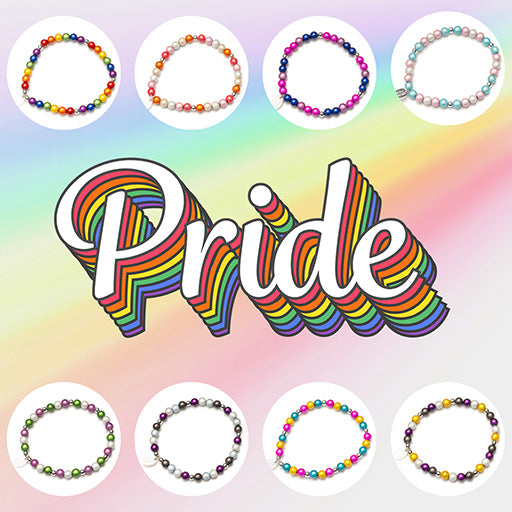 'Love is Love' Bracelet
Original price
$8.00
-
Original price
$8.00
Love is Love!
NEW: We have now added the Progress Pride (Includes support for people of colour and Trans people) and our Pride  Ally Bracelets (Those who are not part of the LGBTQA+ community, but support those who are) to our Love is Love range
Here at Disco Beads we are all about Spreading the Love, so to celebrate Pride Month we have created an all-inclusive range of bracelets designed in the colours of flags that represent the different LGBTQA+ communities. But, Love isn't just for Pride Month
Bright and designed to stand out, we want you to celebrate who you are and wear your identity with pride!
£1 from every bracelet sold in this collection will be donated to Stonewall, an LGBTQA+ organisation working for the rights of LGBTQ+ people around the world.
All our bracelets are made to fit wrists up to 16cm and are made on super stretchy string so are easy to put on and comfortable to wear. We want you to wear your beads forever so in the unlikely case that yours do ever break, just get in contact as we offer a lifetime restring guarantee to make sure no bead is ever left behind.
Because we are a small business we were unable to make every single flag representation as stock. However, if you require a bracelet from this collection in a custom size, or if you would like a flag that we have not shown in the variants above then please get in contact here and we will be happy to make up your bracelet at no extra cost (usually £1.50 fee applies).