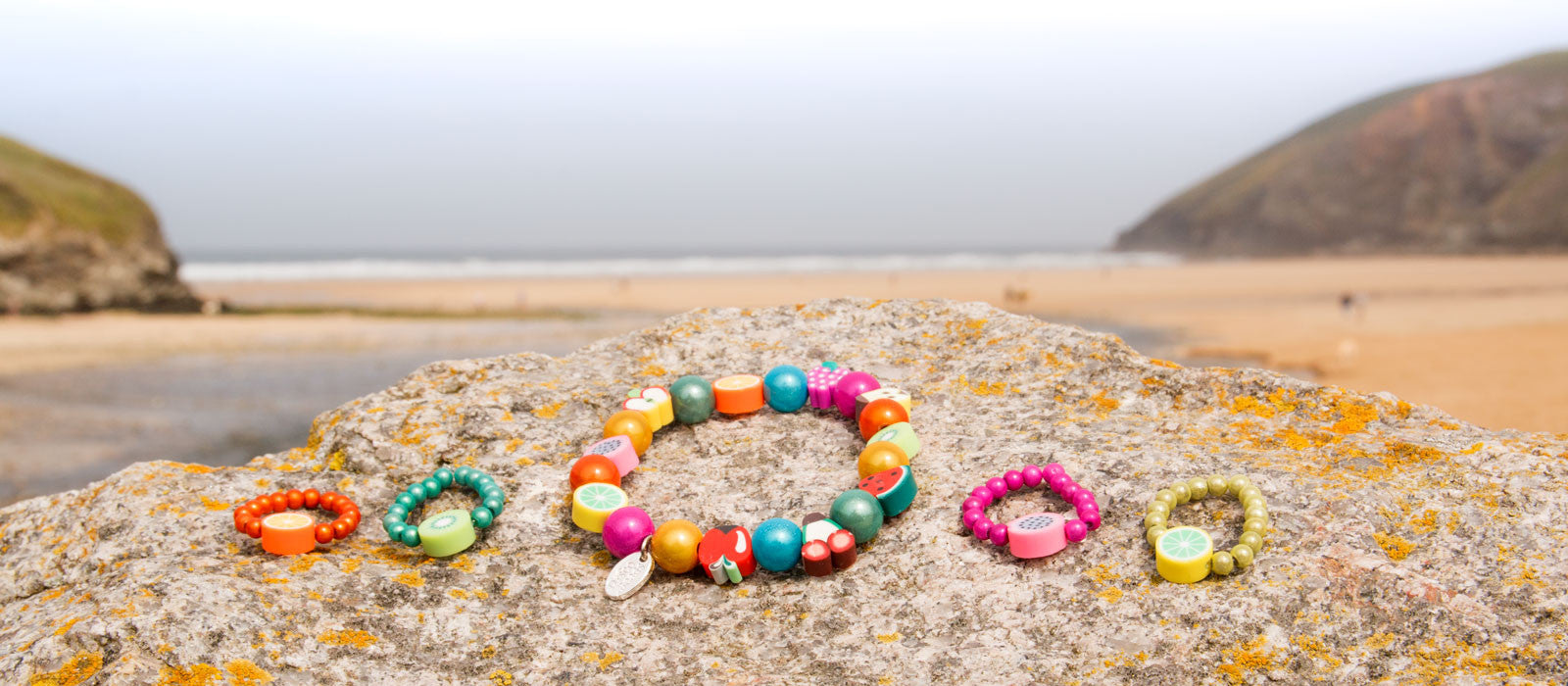 Tutti Frutti Competition Time!
To celebrate our first festival of the season, Chill at the Mill, we are launching a special competition to win a pair of Haviana Fruitti Flip Flops for a child, a pair of adult Flip Flops for Mamma and  some limited edition Disco Beads Tutti Frutti bracelets and a ring!
Inspired by the Chill at the Mill theme of 'Carnival' and the fortuitous arrival of a pair of watermelon Havianas to our great friends and neighbours next door at 'Married to the Sea', we would like one lucky customer to win this epic bundle!
Now who wouldn't want some groovy fruit inspired Flip Flops and a matching jewellery bundle of Disco Beads Tutti Fruitti bracelet and ring?
All you need to do is 'LIKE AND SHARE' this facebook post for your chance to pop this cherry!
With grateful thanks to our friends at 'Married to the Sea'. They print their own awesome t-shirts and hoodies on eco friendly super soft high quality materials.  Check out  their facebook page here and please give them a 'Like', or come and visit them in Mawgan Porth to check out their original printed stuff.