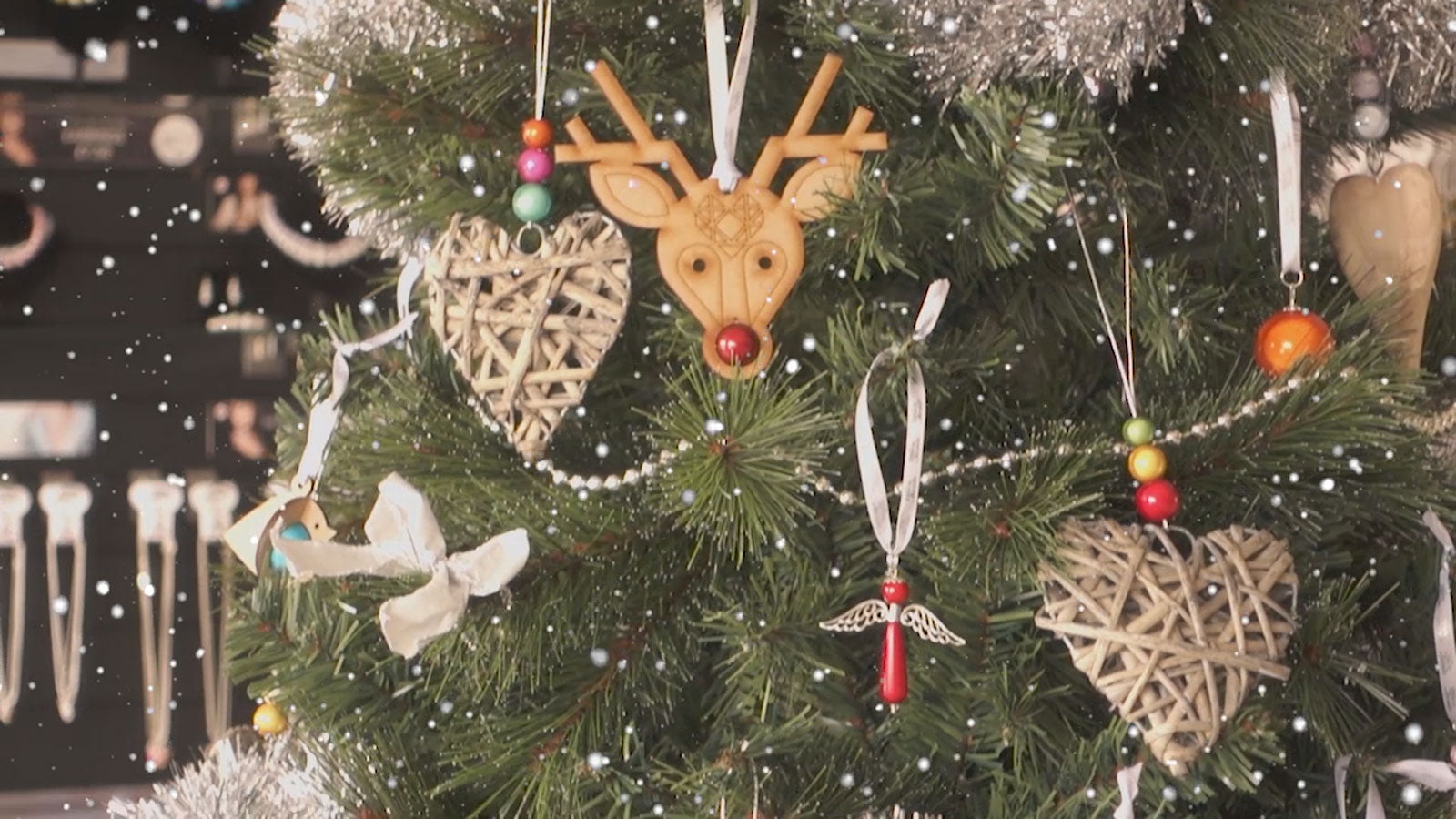 This Years Christmas...
Its November..... and the Fairies at Disco Beads HQ are Christmasing hard!  Their little fingers are flying like fury making all the shiny goodness, with different attitudes covered...from Holly who has already put up her Christmas Tree through to Lindsay who outright refuses to Play Christmas Tunes in the shop until December!
This year we have come up with a variety of New Christmas Decs, from festive beaded pieces to add extra glow to your tree to Xmas wine glass charms to spruce up your champagne or wine glasses on the big day!
This weekend was our 'Big Turn on' for the lights in Mawgan Porth at Disco Bead HQ . Its an evening where Disco Beads Christmas Lights are illuminated, everyone is welcome to come instore after hours and shop to their hearts content.  We all enjoy a mulled wine and a fire work display which lights up the bay. We carry on the party at the Merrymoor Inn where Disco Billy struts his funky stuff and we all really enjoy the Festivities! 
Perhaps like me you were lucky enough to enjoy an
 amazing time at
 the German Market in Exeter or somewhere close to your home? It really does get you in the spirit, walking around engulfed in the scent of mulled wine and Christmas tunes. It makes gift buying a breeze as you are spoilt for choice from food baskets, candles, handmade treats and unusual stocking fillers.  
Disco Beads have there very own stocking fillers all ready for Christmas including my favourite the Wooden Bird Decoration, which isn't just for Christmas and is available all year round, add a festive red bead to the middle, and voila its transformed into a Christmas Robin!  Looks great hanging from the mantle piece or perched on the tree. 
Our wonderful Rudolph is a stunning and unique laser cut piece with a 16mm Red Disco Beads nose...no tree is complete without one!
The Disco Bead Baubles are cheap and cheerful, available in all colours so will go with any decor and Christmas Colour choice... What colours are on your Tree? Do you keep it traditional with classic Red, Green and White like our Scandinavian inspired Oslo Decorations or do you prefer an alternative Christmas Decoration....how about hanging a Purple Bauble to mix things up a bit?
All our Decorations are available in store and online with the addition of this years Wreaths (which due to their size are unable to be posted, sorry!) They are available Instore now..
We All Wish you a Very Merry Pre-Christmas build up!
From us All
x