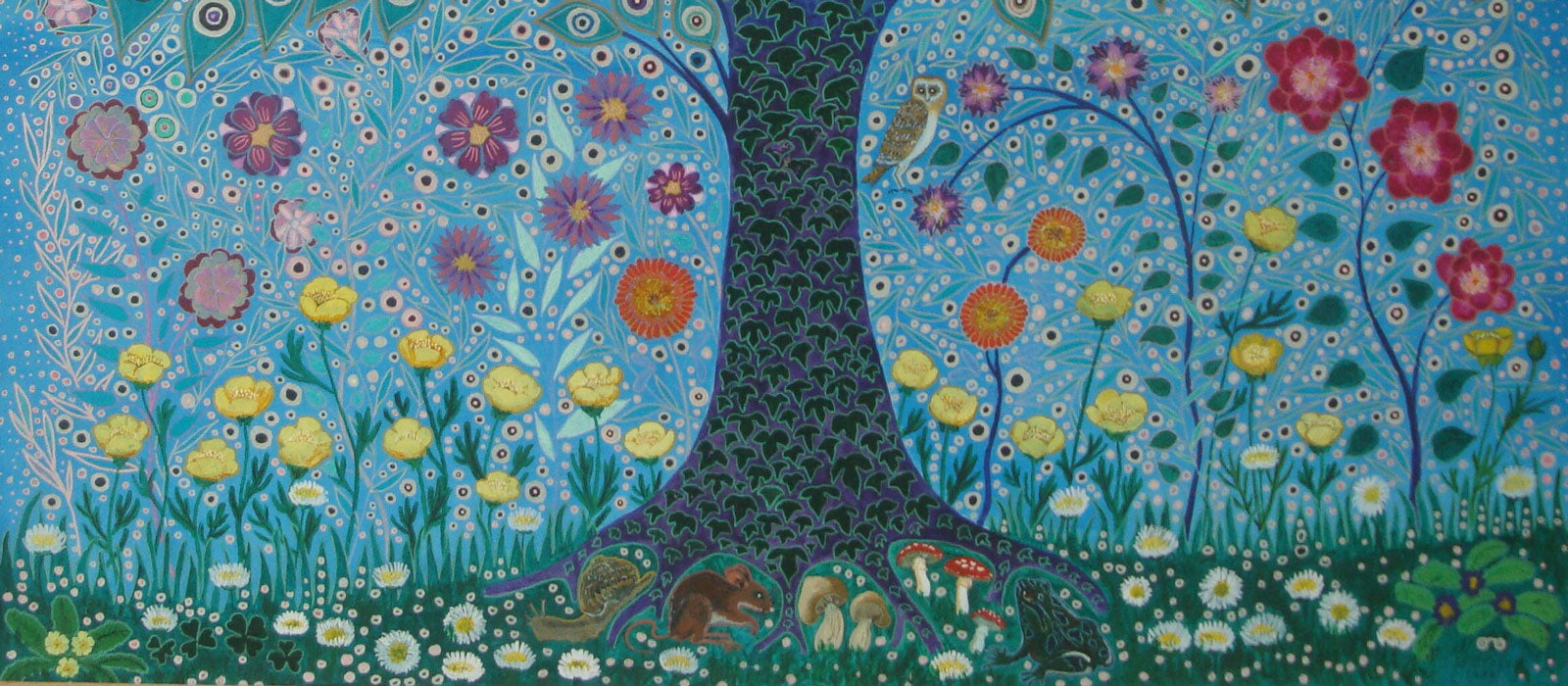 The Tree of Life

"As the branches of trees grow unpredictably, so too do the species that depend on them for their own growth, so this might be a suitable way of depicting this symbiotic relationship.
Ever since recorded history, however, the 'trees of knowledge' have been fertilised by the corpses of those who destroy forests for their own greed and gain.  
Due to deforestation over the last 10 years or so, only about 20% of the world's forests now remain. The eyes of this tree are fighting back the tears as they watch over mankind."
John's philosphy, words and his vibrant art make him a Disco Beads favourite! 
We agree with him so much that we plant a tree for every order that is placed online and instore, to try to do our bit to reduce the decimation of the vital and life giving world forests.