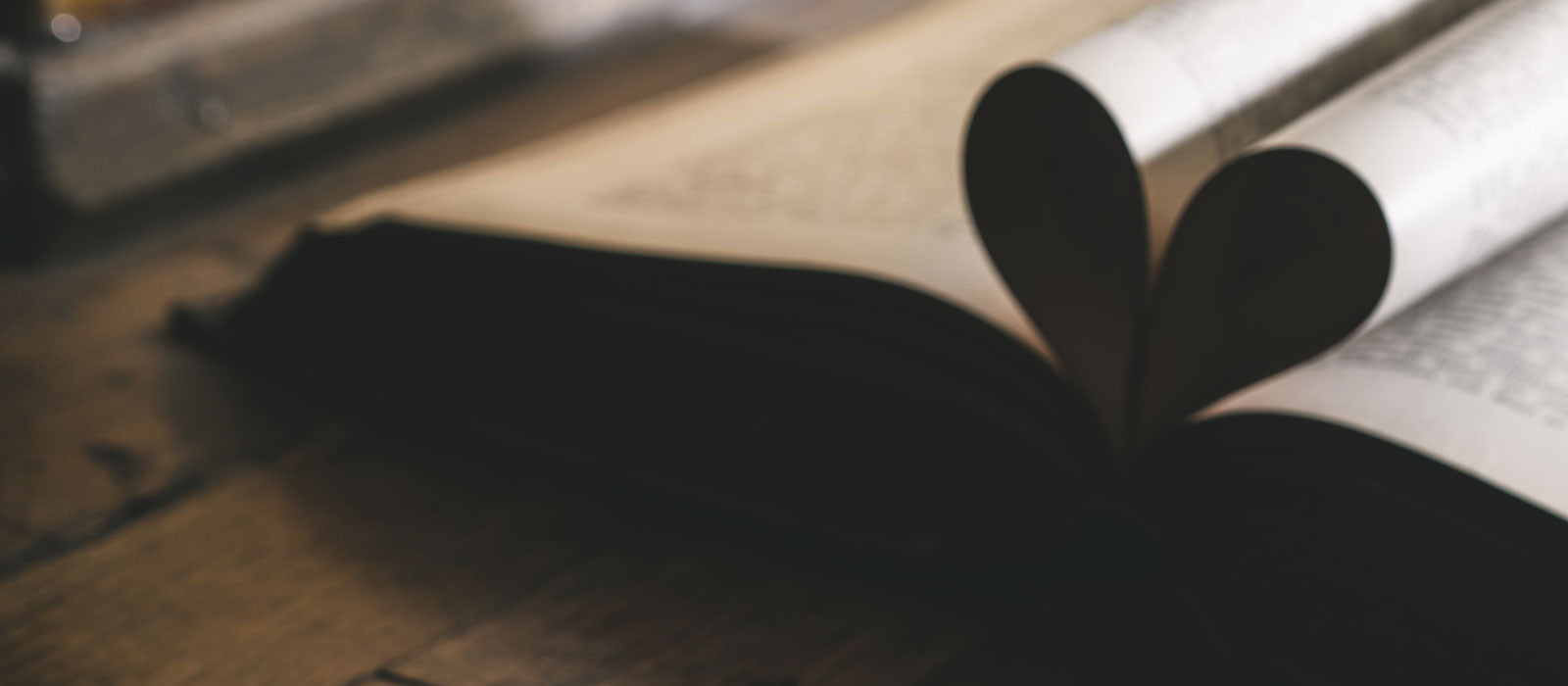 The Cornish Book Fairy Strikes Again!
Last weekend we were lucky enough to be visited by Carys The Cornish Book Fairy...so she is our guest blogger this week!  Here is her story:
 "It all began on instagram." 
One day I was casually admiring Emma Watson (Hermione Granger) and noticed her putting copies of  feminist books near statues tagging @bookfairiesworldwide whilst filming the whole thing, and that's where the curiosity began.
Clicking onto the website (ibelieveinbookfairies.com) I found out that a worldwide movement had begun which was individuals with a love of reading becoming fairies, buying stickers from the website, decorating books they've read (adults and childrens) with ribbon and leaving these books for others to find and read themselves, whilst leaving a note inside the book asking for that individual to leave the book as they found it, for another to find after them. Giving books another lease of live, instead of sitting on shelves.
As an avid bookworm, I instantly fell in love with this idea and bought stickers, not only to join in this beautiful movement, but to allow others to enjoy the books which gave me such enjoyment myself. Thus began 'the Cornish book fairy'. After dropping 4 books around Newquay (pentire to be more specific) the incredible head fairy Cordelia Oxley contacted me and asked me to be the Official Cornish Representatiive as the nearest bookfairy in the southwest was Bristol (Cue over-excited screams from me!) which meant authors and publishers would send myself and other official fairies specific books which we would drop on the same date at different locations around the UK or around the world, and post them over social media, such as Instagram and facebook. This is so that when a book is found, by using the hashtag #ibelieveinbookfairies, the fairy who left the book, can locate when books are found (its very exciting!) as well as the authors themselves getting involved with the campaigns, and having an exciting way to publicise their book. There are over 250 Official bookfairies, from India to New Zealand, Russia to Canada, Several in America, and 18 in the UK, with hundreds of other bookfairies dropping books worldwide.  There have been over 100,000 book fairy stickers bought from the website!.
I began dropping books on the 21st Of April and have tried to spread out the locations in which they have been left, from Godrevy to Cardinham, Maenporth to Bedruthan, Perranporth to Treliske, and it has been the most rewarding experience I could ever have asked for! I've dropped 92 books in just over 3 months, with no intention of slowing down, but increasing the campaigns and trying to get others involved!
These books have varied from books I've read myself which have been sitting on the shelf, to book campaigns in which brand new books get shared around Cornwall as well as other locations of the UK for others to read  the day they go on sale. However, the most exciting campaign for me, has been the children's campaign of a book called 'What the ladybird heard on holiday' by Julia Donaldson and Lydia Monks, in which I took the 9 copies of the brand new book to Treslike hospital and arranged for one of the children's wards to come and do a book hunt after I'd placed the books, so the children could share these beautiful books around the ward. It was magical!
There's nothing more magical than being able to sit in your own home, but be in a completely different world because of a book!
If you'd like to be a book fairy, or see the Cornish book fairies adventures, please go to @bookfairies_cornwall on Instagram or The official Cornish book fairy on Facebook, and www.ibelieveinbookfairies.com to get your very own book fairy stickers!.
Book Fairy love...
Carys x
Fancy being a Guest Blogger for Disco Beads?
Send us a message here!