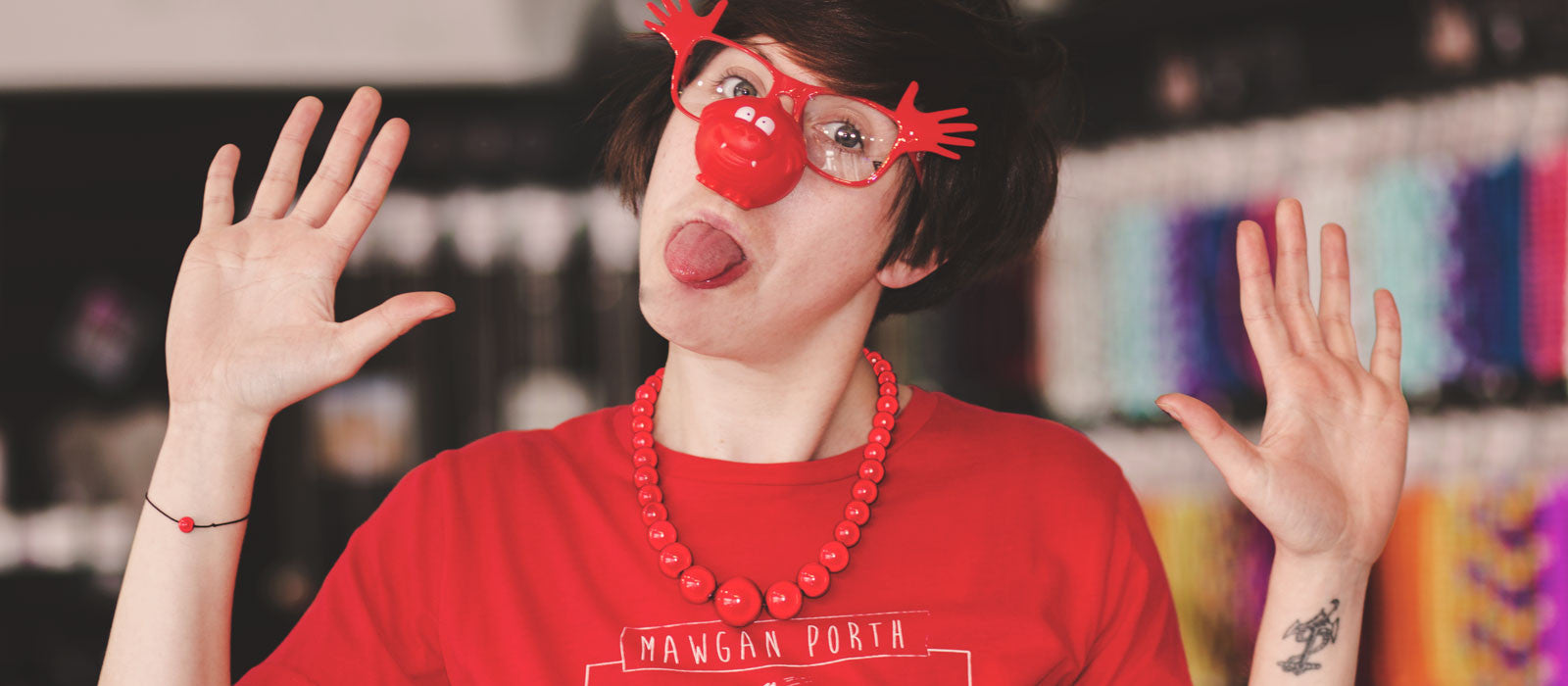 Red Nose Day
Comic Relief is something I like to fund raise for, it's the day every two years where we at work get together, the kids at school dress up, I wear every item of red in my wardrobe like its a bad 'Where's Wally' Convention!
It's the day we all do something funny for money.
This amazing charity has tackled many third world problems. Through laughing and acting silly they have helped raise money to free the world from poverty, in the UK and overseas the millions of pounds raised has helped campaigns and charities try to tackle the root causes of poverty and social injustice.
As well as fundraising, Red Nose Day has also helped to raise awareness of some of the important issues around the world, from malaria to domestic violence.  We can only hope that they will hopefully make an impact and create a lasting change.
This Red Nose Day on Friday 24th will be no different, you could wear a red nose, have a bake sale, set a goal and get sponsors..fundraising is easy and can be effortless. Check out their website at Rednoseday.com for lots of ideas!
This year I am getting the kids involved in the local school fundraising effort and I will be wearing Disco Beads very own Comic Relief Red Nose Day Bracelet.    This bracelet is specially created to use the reflective red Disco Bead like a red nose, can be knotted on to remain on your wrist permanently or tied in a bow for easy removal.
ALL PROFITS (so that is EVERYTHING except the VAT) are going to a great cause so I can wear it and look funky, knowing I have done my bit!  
They are made to fit any age and gender, will look fab alongside the other great Comic Relief Merchandise available this year online at Rednoseday.com or check out your local high street... As you can see from the picture at the top of the blog, I already have my Specsavers Glasses and My Red Nose from Sainsburys and of course my Disco Beads Bracelet!
Whether you simply wear a bracelet or do something more outrageous for this worthy cause, make the world a better place, get laughing and be part of the change.
Big Love, Happy Red Nose Day
Josie
x