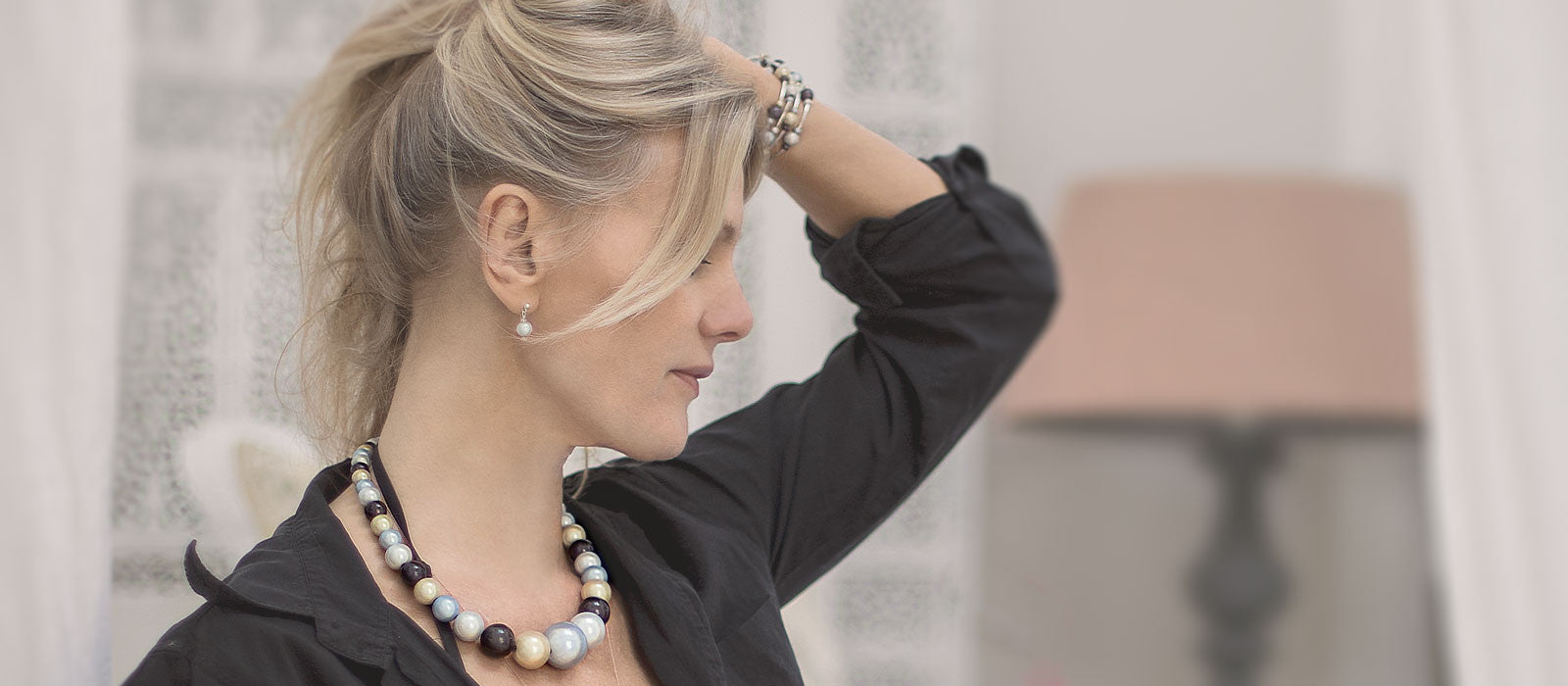 Pebble
This spectrum was born from Cornwall and chosen by you, the funky Disco people!
We posted a Facebook picture and asked for feedback and most importantly, A NAME!
Hundreds of entries later, we had a short list of three and the vote was on! 
'Pebble' was born and remains the all time classic spectrum of muted hues inspired by the colours on our stony beach in Winter. Champagne, Ice, Snow and Gunmetal are the Disco Bead colours that make up this subtle and sophisticated colour scheme.
Liked across the board but especially by those who appreciate subtle elegance, Pebble wears brilliantly with linen, denim and when power dressing! Nowhere is this more obvious than in the headlines at the moment, with The Right Honorable Mrs Theresa May rocking them on the TV and in the papers!
As a March special, we are bringing Pebble back...but be quick it will disappear again on 31st March.  Plenty of time to pick up a set for yourself or perhaps even for a special someone at Mother's Day?  A surefire winner!
If you ever see any 'out of season' Spectrums or have a new Spectrum you have made up in your mind, just get in touch with the Disco Fairies and they can custom make pieces especially for you!