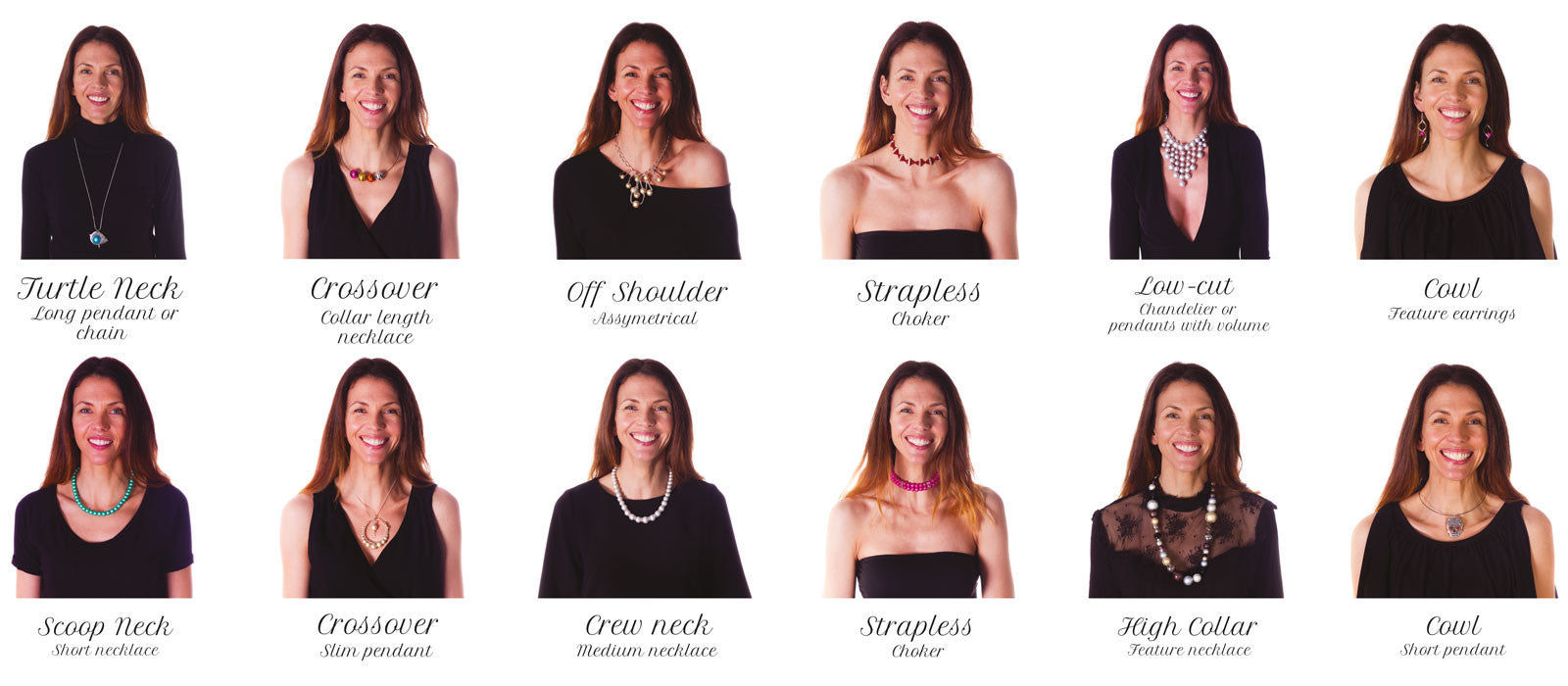 Necklaces for Necklines
Here is the ultimate Disco Beads Guide to the perfect jewellery for that perfect outfit!
Winter is here...there is no denying it any more...so now is the time you want to wrap up!
This leads to all sorts of jewellery dilemmas .... how can you still style yourself to the max when you are swaddled up like a mummy with just your eyes showing?
Turtle necks are a great way to keep warm and also offer a blank canvas to decorate! We would recommend a long pendant or a long string of beads, something to avoid clashing with the neck area but still be able to put your own mark on it!  Disco beads have the perfect pieces: whether it be a Cornish Cast pewter pendant such as our Bird, Sugar Skull or Peace Pendant, or our Bubble Owl, both will sit well and create a statement.
If your Winter outfit has a Crew neck, a medium length necklace such as a Valentine will add a bit of bling or our classic Mini Grad will sit perfectly over your top.  These pieces will really stand out, especially because of the amazing cats eye effect of the Disco Beads.  
Another sure fire winner is our amazing new Quatro, a silver wire choker length necklace that has inter-changeable light reflective Disco Beads so you can change your look every day....a real statement to add some colour to the drab Winter months!  Simply unscrew the barrel clasp and remove or add beads according to your taste.... buy a couple and the colour possibilities are endless.
If you are super smothered up with a scarf, coat and woolly jumper, then it is all about the earrings!  The danglier the better, really draw attention to your character through the style of your earrings. Bright colours and bold large statement earrings will really get you noticed.  Just be careful that they are high quality sterling silver so they don't aggravate your ear lobes, all our earrings are made with this because your body is precious and needs looking after! Likewise, make sure they are not too heavy so they don't stretch your holes!  Why not add a brooch to a hat if you don't have pierced ears?  All these little touches really help to create your own style and our Disco Fairies are the masters at that!
When it comes to the party season, you know that you are going to be dressing up and there are a whole heap of neck lines that you may be rocking.  If you are going the whole hog with a strapless number, then a Choker is the ultimate choice to set off the outfit whilst leaving your skin to do the talking!  Another fleshly little number is a low cut dress, so if you dare to bare then a Chandelier style necklace or a voluminous pendant will fill the space whilst drawing attention to your cleavage!  Go on you know you want to...;)
some of the styles illustrated 
If you are going to go with an off the shoulder number, then the world is your oyster! Funk it up with an asymmetrical statement piece or a chunky chain!  A high collar can also use a statement chunky necklace such as our Vintage or R and B Collections. These are vibrant collections that pop up from time to time with special pieces that combine mixed size Disco Beads with feature glass, fabric and glass, never the same twice!  Be truly unique with a one off custom piece, as individual as you are!
Cross-over, Scoop neck or Cowl necklines will all benefit from a short necklace that sits on your collar bone.  Disco Beads Fine Short necklace is perfect for this, either in a single colour or a colour scheme to match your palette and is a staple for every Disco Bead lovers jewellery box!  You can even take advantage of the Bracelet and Necklace Bundle and save £2!
An alternative look would be a short length pendant to sit framed within the neckline of the top.  Our Tiger Wire choker with a Sugar Skull Cornish Pewter Pendant is the perfect example of this!  We also do special offer necklaces that are one off runs of Limited Edition pieces, often inspired by a time or an event.  Did you see our "Sky Full of Stars" necklace that we launched for the weekend of Coldplay headlining Glastonbury?  So popular that it crashed our website and sold out within hours!
Look out for our little "Wren" delicate silver chain  necklace that we will launch in January.  These are sure to fly out as we will do them at a super value price in all our most popular colours, make sure you don't miss them!  'Like' our Facebook page or sign up for our newsletter and you will always get notifications of the many special offers, competitions and giveaways that we run throughout the year!
Remember that bracelets and rings will add a little something extra regardless of the time of year or the style of dress.  Big Bubble Bangles and Rings will stand out and dress up any outfit any season, layer up with Bracelet Bundles for a smart or a casual look and Anklets well......they just rock anytime you have your ankles out!  Even if it is just at home ;)
All the styles illustrated are one time Disco Beads necklaces, although some are special one off pieces and custom items.  If you see something you like, or are after a custom size or style for a special occasion, don't hesitate to get in touch...we are happy to make custom pieces especially for you!  We make all sorts of Bridal and special occasion pieces for all our lovely customers!
Hope you have found that helpful?  Thanks to the lovely Holly for being such a good sport with the photo shoot, you look great in anything!