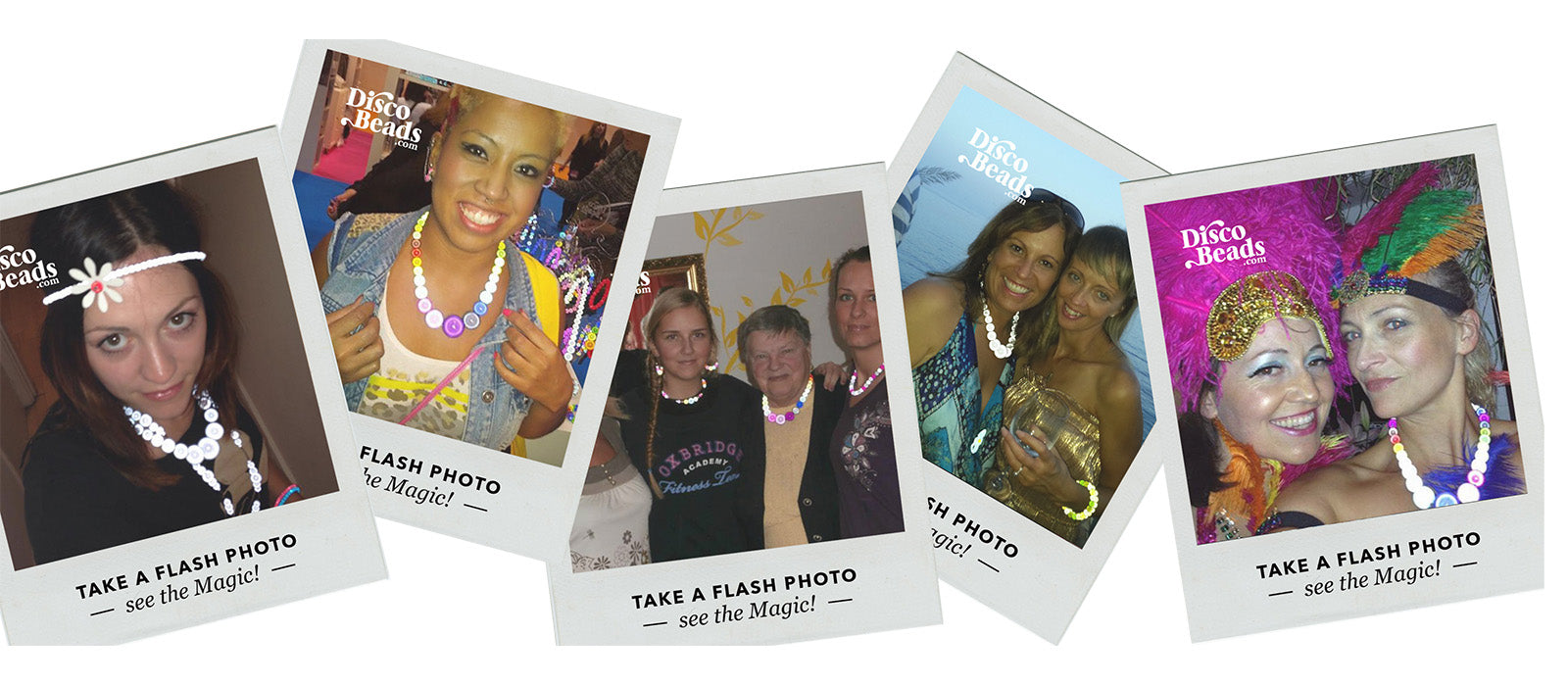 Meet the Ambassadors! Here's Catherine!
We Disco Bead Fairies are really very lucky. While we beaver away at Disco HQ, loving our colours and playing with beads, we've got other Fairies out there helping us spread the love! We call them our Disco Bead Ambassadors, because that's what they are, and we love each and every one of them! Right now they're already busy gearing up for autumn and Christmas, eagerly planning parties and Christmas Fairs with our new catalogue and products!!!
So, we thought it might be nice if we introduced a few of them to all of you!
First up, meet the lovely Catherine. Catherine lives in Plymouth, and her star sign is Capricorn.
A great night in for Catherine is curling up on the sofa watching films and eating sweet and salted popcorn, but when it comes to out and about, she likes nothing more than meeting up with friends at her local followed by some dancing. Oh, and her favourite meal is lasagne and salad with garlic bread. [Can't argue with that one!]
Q: What's your favourite colour, and why?
My favourite colour changes depending on the occasion. For daily wear I love Gunmetal as it goes with everything! For Christmas, it's Red. My favourite summer spectrum has been 'Summer' because it goes with everything and makes me smile, just what you want for the summer! I find any of the spectrums with Gunmetal in them are more versatile for me as I wear lots of black.
Q: How did you discover Disco Beads, and what does it mean to you?
I visited the old shop in Newquay town centre, took part in a make your own session, and loved it! To me Disco Beads is about fun and flexible jewellery that can be worn with every outfit. I also love that it's about local suppliers and word of mouth and not large businesses.
 "I love Disco Beads so much that I asked the florist at my wedding to use them in my bouquet!"
Q: How long have you been a Disco Beads Ambassador, and what's the best thing about it for you?
I have been an Ambassador for about 4 years. The best thing for me is it's flexible and there are no targets. I love telling people about the beautiful jewellery and home decorations and accessories without the pressure of making a sale, although normally they do buy something!!
Q: Fine, super fine or ultrafine..?
Superfine is my choice, but I normally layer them and wear two Superfine or a Superfine and an Ultrafine. I'm not really a 'Fine Bead' person, but lots of my customers are!
Q: Dare we ask how many Disco Bead pieces do you own..?
I have over 50 bracelets, 2 watches, 6 necklaces, 5 anklets, 2 bubble rings and 3 key rings plus lots of home decs, and that's just my personal collection! I also have one item and colour of everything in the catalogue to display for customers!
Q: Favourite bracelet and necklace..?
Superfine Gunmetal is my favourite for everyday, and Mini Grad Gunmetal for nights out.
Q: Any top tips for selling Disco Beads?
They pretty much sell themselves!  Get customers to try on as much as they can so they can compare and find the size and colours that best suit them.
Q: Finally, what's your best Disco Beads story 
My Gran has really bad arthritis in her hands and had to have her rings cut off her finger when they became too tight. She was really upset and didn't like seeing her 'naked' hands, but thanks to the ultra fine rings she now has a different ring for every day and every outfit! She layers them when she wants something more dramatic, and sticks to one if she is doing her housework! Being able to wear something so easy has made her more confident and less concerned about the arthritis. [We love this story!]
Thank you so much Catherine, and thank you for spreading the love (and your Gran, of course!).