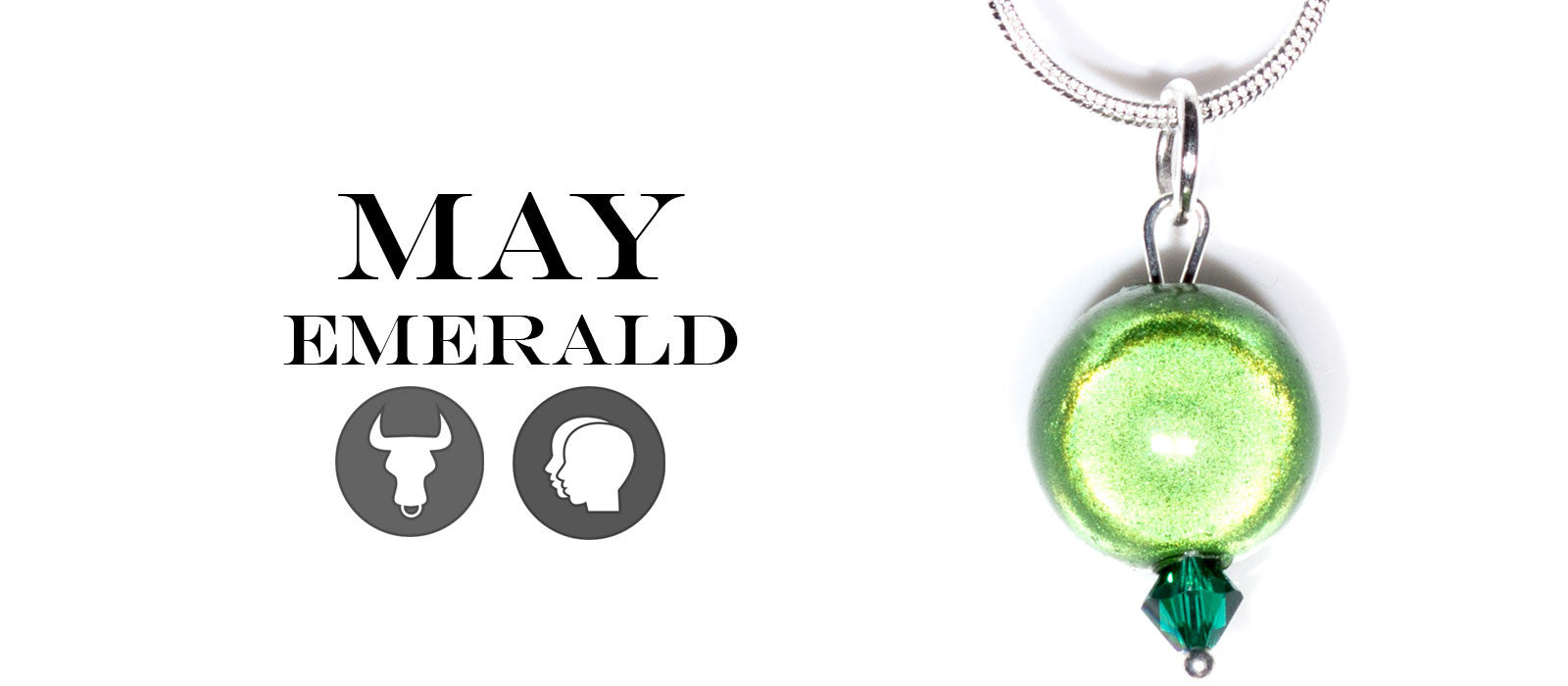 May Birthstone
An Emerald Green Disco Bead with an Emerald Swarovski crystal element.
Emerald, is a symbol of rebirth and is believed to bring the bearer foresight, good fortune and youth!
May spans Taurus (April 21st - May 20th) and Gemini ( May 21st - June 21st).
Find out more about Taurus here.
Gemini Features
Color: Light-Green, Yellow
Day: Wednesday
Ruler: Mercury
Greatest Overall Compatibility: Sagittarius, Aquarius
Lucky Numbers: 5, 7, 14, 23
Date range: May 21 - June 20
GEMINI TRAITS
Strengths: Gentle, affectionate, curious, adaptable, ability to learn quickly and exchange ideas
Weaknesses: Nervous, inconsistent, indecisive
Gemini likes: Music, books, magazines, chats with nearly anyone, short trips around the town
Gemini dislikes: Being alone, being confined, repetition and routine
FAMOUS GEMINI'S
May 23, 1933 - Joan Collins - Actress
May 26, 1964 - Lenny Kravitz - Singer