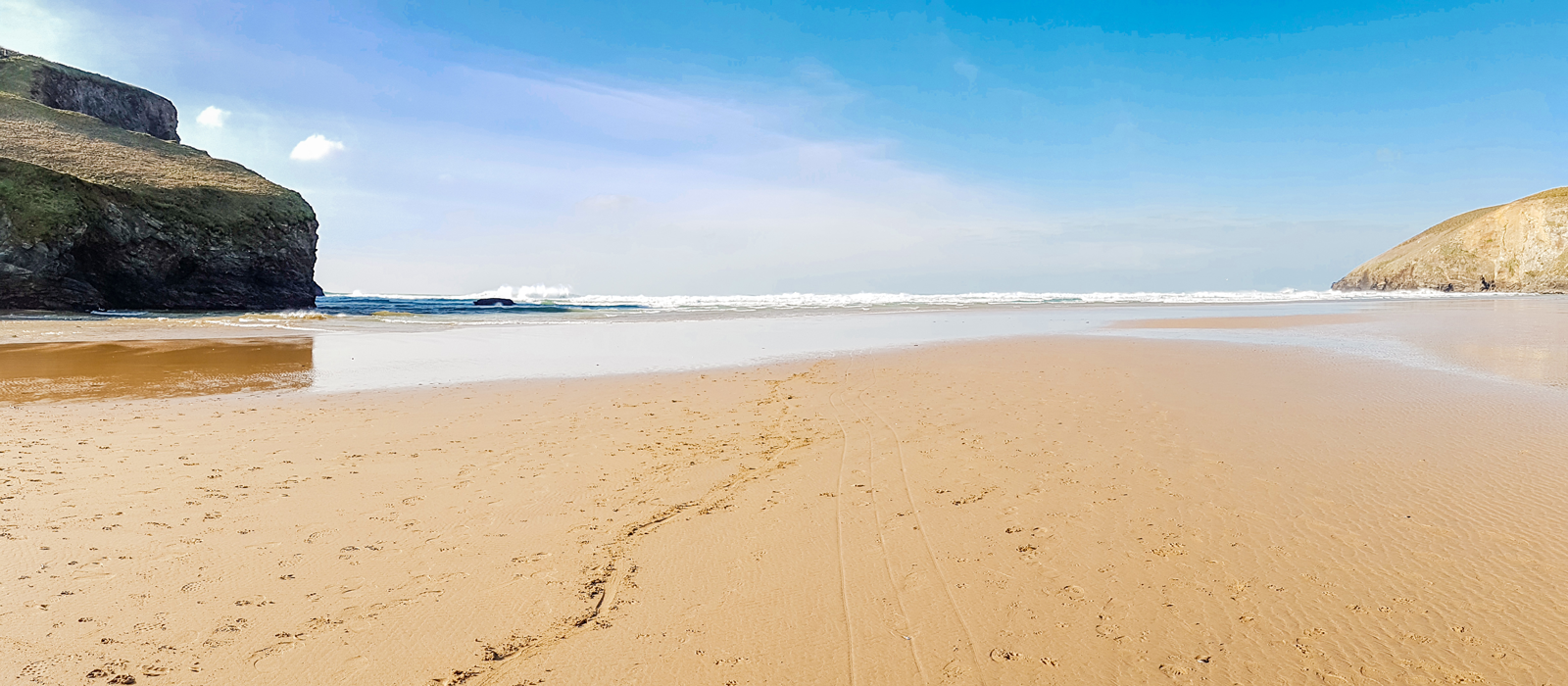 Mawgan Porth: A Secret Holistic Hotspot
Winter is traditionally a time when we turn our thoughts to the subject of self care Although February can seem like a dreary month, you might be surprised to learn that behind the sleepy village facade, there's a hive of holistic activity happening. Whether you're a local or a visitor looking to to grab some "me-time" here's an overview of what's happening in the Bay this month.
Herbal Medicine Making on the Beach
The Dunes Beach House (located right across the road from our little shop) is a real secret hideaway. Very occasionally it opens up for speciality retreats and pamper packages, and this month it's hosting a very special event that's ideal for anyone looking to combine learning new skills with total relaxation.
On Saturday the 17th February our very own Sarah (who's when she's not busy being a Disco fairy is also a trained naturopath and herbalist!) will be teaming up with Leonie Nanassay (an Esalen massage bodywork specialist) to host a  "Medicine Making Workshop". The day will be spent whipping up natural skin care preparations from scratch and learning everything you need to know about how to create your own flower essences.
The cost for the day includes a healthy lunch of locally sourced produce, and there'll also be the opportunity to book a luxury massage or Iridology session. Special rates are available for anyone who brings a friend. Full information about this unique event can be found on Sarah's website.
Chill Out in the Bay
If you're keen to learn more about mindfulness and meditation, then the Village Hall sessions with Natalie are right up your street. Informal classes take place every Wednesday evenings at 5.45. Everyone is welcome and there's no need to book.
A Breath of Fresh Air with an Environmental Twist
If doing your bit for the environment is what really makes you feel good, then why not join the folk from Married to the Sea for their monthly beach clean? Every last Sunday of the month a bunch of environmentally concerned folk get together with grabbers and bags to help keep our lovely beach a place we all want to visit. There's no need to bring any special equipment as everything is provided on the day. More information about this vitally important project can be found on the dedicated Facebook page.
Beading for relaxation
If you didn't already know about our beading table then you're in for a treat. Why not take five and spend a relaxing half hour crafting your own handmade made jewellery from our array of glowing beads? There's a large amount of evidence to support the fact that taking time out to pursue creative activities is one of the very best things you can do for your mental well-being. There's no need to book for this activity, simply turn up and one of our Disco fairies will help you design and make something really special. Prices start of £4 for a bracelet and £7 for a necklace.
Our humble bay in a not always sunny Mawgan Porth isn't just a place we come for work its also a place we like to look after, come to play and relax. we are proud of our village and all it has to offer, we hope too see you soon.
Sarah Murphy