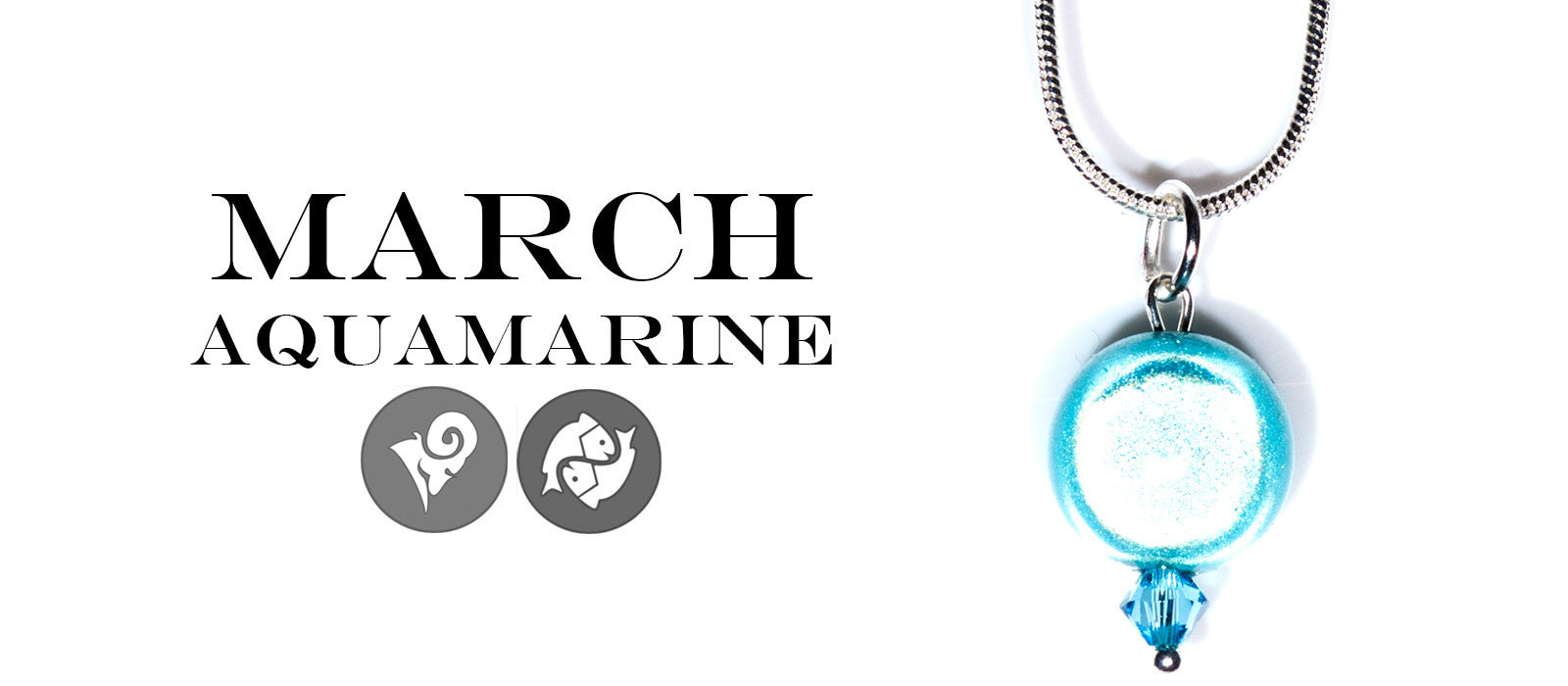 March Birthstone
March Birthstone
We at Disco Beads have created our own Birthstone collection!  
March is represented by a Turquoise Disco Bead with an Aquamarine Swarovski crystal element, presented in a gift box on a 18" Sterling Silver lobster clasp snake chain.
Derived from the Latin word aqua, meaning water, and marina, meaning the sea, Aquamarine  was believed to protect sailors, as well as to guarantee a bon voyage! 
This necklace comes with a sterling silver snake chain to sit comfortably in your neck line.  
March spans Pisces ( February 20th - March 20th) and Aries (March 21st - April 20th).
Read more about Pisces  here!
Aries Features
Colour: Red
Day: Tuesday
Ruler: Mars
Greatest Overall Compatibility: Libra, Leo
Lucky Numbers: 1, 8, 17
Date range: March 21 - April 19
Aries Traits
Strengths: Courageous, determined, confident, enthusiastic, optimistic, honest, passionate
Weaknesses: Impatient, moody, short-tempered, impulsive, aggressive
Aries likes: Comfortable clothes, taking on leadership roles, physical challenges, individual sports
Aries dislikes: Inactivity, delays, work that does not use one's talents
FAMOUS ARIES
March 20, 1958 - Holly Hunter - Actress
March 22, 1948 - Andrew Lloyd Webber - Composer