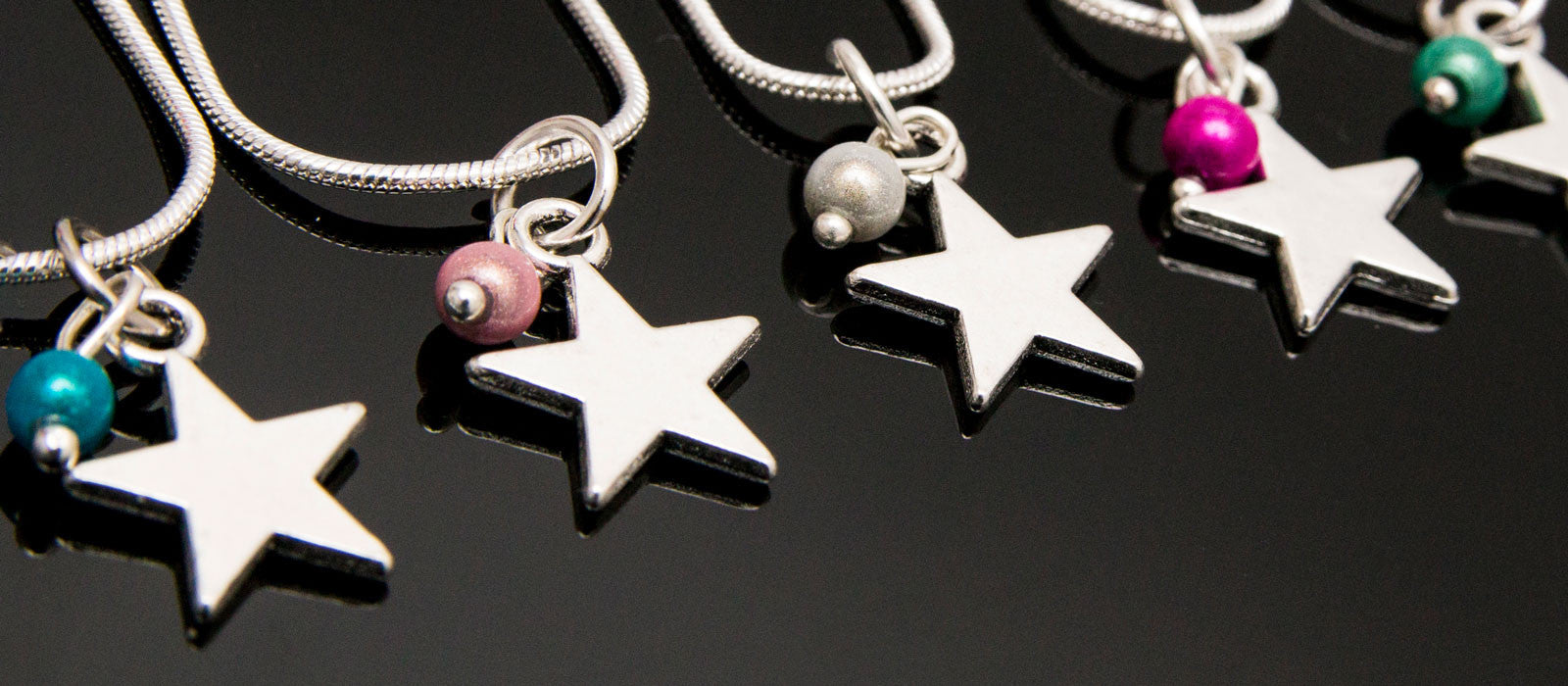 Let your light shine....the Star Collection!
Certain shapes hold great significance for us...and the Star is one of them! 
For some the star is a symbol of regeneration, for many it is the universal symbolism of balance, harmony and cosmic order.
For most of us, however, it is simply a pleasing shape that sub-consciously reminds us of the beauty and the mystery of life. How many of us are lucky enough to gaze upwards and marvel at the enormity of the universe...and the insignificance of us within it?  It is a great leveller and helps us to keep everyday matters in perspective.
The Disco Beads Star Collection is inspired by the simple pleasure of the shape itself, and the simplicity of a single bead whose colour can be reflected off the Silver toned surface.  If we want, it can serve as a reminder  that 'This too shall pass', for we are all made from and shall return to Star Dust! 
Sit back and enjoy the ride my friends!