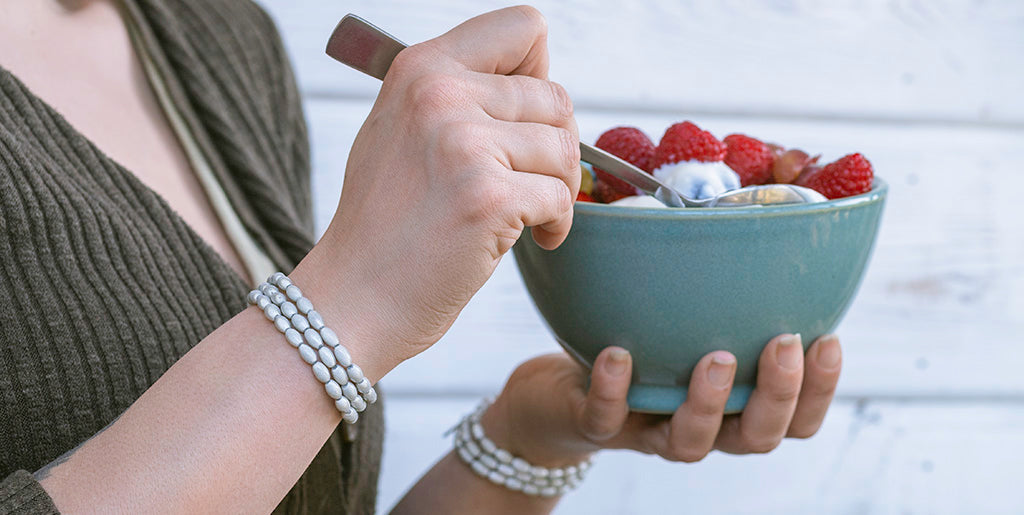 It's Magic!
Revolution for Evolution!
As part of our NEW Eco range, these Rice shaped Glass Disco beads are an incredible and exciting new departure for us!
With all the glow of the original cat's eye Disco Bead, this rice shaped glass bead will light up any room whilst also gifting an incredible present. Each item works in partnership with the Magic Breakfast Charity to ensure a UK child in food poverty receives a Breakfast.
Magic Breakfast
Before the coronavirus pandemic, as many as 1.7 million children in the UK were living with food insecurity, at risk of hunger in the morning, according to government figures. Then, in the 6 months March-August 2020, the Food Foundation reported that 2.3 million children were living in households that had experienced food insecurity. 
There has never been a more important time to ensure children receive enough food to help them feel secure and to enable them to achieve in their day. 
How your purchase helps
Every Magic item you buy gifts a UK child a breakfast that they wouldn't otherwise get.  They work with over 1,000 Primary, Secondary and ASL/Special Educational Needs schools, plus Pupil Referral Units, offering breakfasts to over 200,000 children each school day.  Their partner schools are in most counties in England. In Scotland they work with 38 schools. All children in local authority maintained primary schools in Wales are entitled to a free school breakfast. However, Magic Breakfast's goal is for there to be no child in the UK too hungry to learn.
Aswell as the gift itself, each order comes with a printed eco cotton/linen blend bag and a presentation card to acknowledge the charitable value of your gift.  This makes this range the perfect gift for an environmentally and socially aware and conscious friend.
May we work together to create a fairer and more harmonious society based on equality, appreciation and awareness of others as a part of ourselves.  We are only as strong as our weakest link, lets make the links stronger!
Thank you!