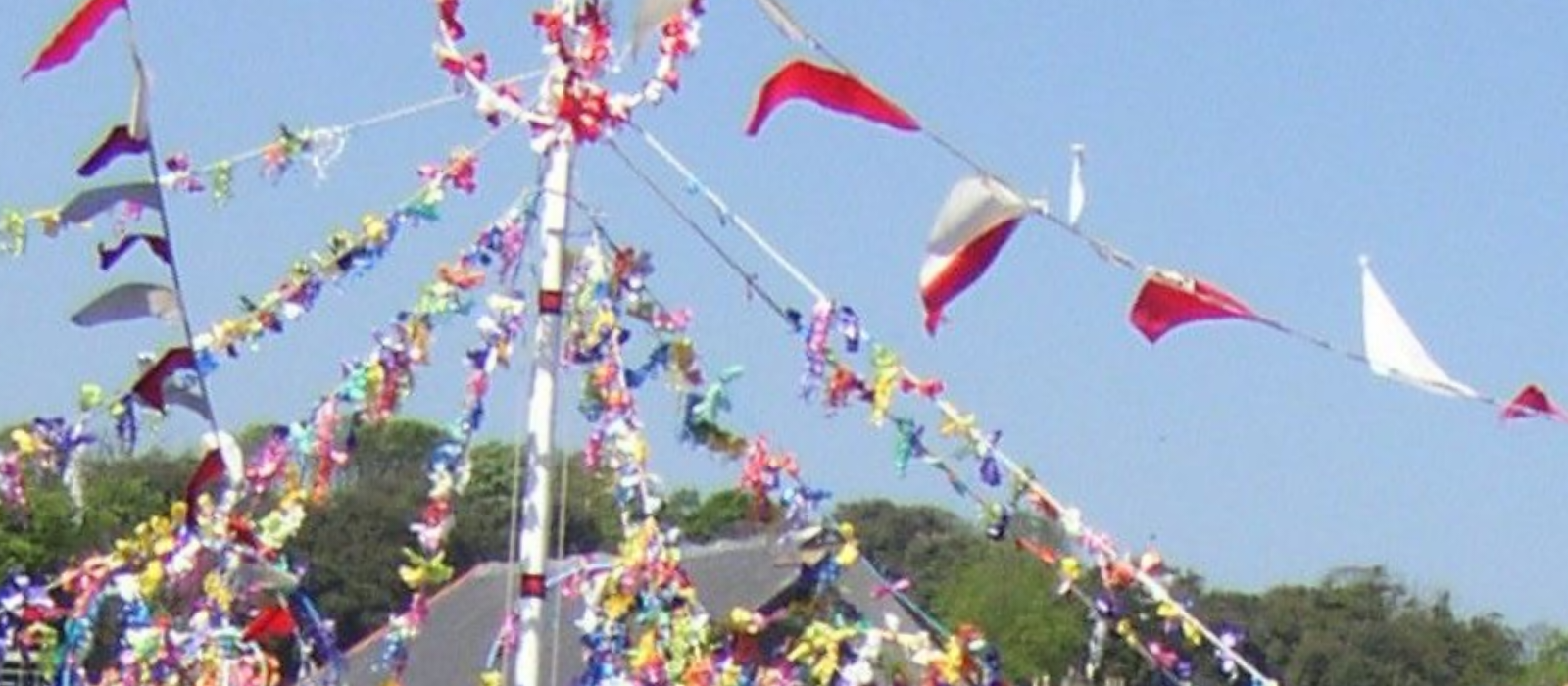 Happy 'Obby 'Oss Day!
Apart from the obvious - gorgeous coastline, sandy beaches, beautiful countryside etc., one of the reasons I fell in love with Cornwall all those years ago, and eventually ended up moving here, was the sheer quirkiness of the place. It truly is both magical and mystical in equal measures with no end of folklore and some real deep seated traditions. Basically if there's a slightly odd festival to be had, here's where they happen. In fact there is one happening tomorrow… Every year on May Day, Padstow comes to life with the famous 'Obby 'Oss festival!
The main festival starts at midnight tonight when the people of Padstow gather outside the Golden Lion Inn to sing 'The Night Song'. (Strike up and pre-drinks have already been going for a couple of weeks by then!)  By morning, the town is ready and  dressed with greenery and flowers placed around the main centre piece - the maypole.
The excitement begins with the appearance of one of the 'Obby 'Osses. Male dancers cavort through the town dressed as one of two 'Obby 'Osses, the 'Old' and the 'Blue Ribbon' These 'Obby 'Osses are then prodded by masked 'Teasers'. Throughout the day, the two parades, led by the 'MC' in his top hat carrying a decorated stick, followed by accordions and drums, then the 'Oss and the Teaser with a crowd of people, the 'Mayers'.  Each side has particular colours: Red and White or Blue and White, and your family allegiance is permanent!
Finally, late in the evening, the two 'Osses meet, at the maypole, before returning to their respective stables where the crowd singsof the 'Obby 'Oss death, until its resurrection the following May Eve.
So there you have it. The earliest recorded date of the festival is 1803 and, much like a fair few traditions, no-one actually knows where it comes from or why it involves two processions of not one but two hobby horses. Still, it's brilliant fun and the perfect opportunity for a bit of dressing up (something else that's quite big down here!).
Lisa X