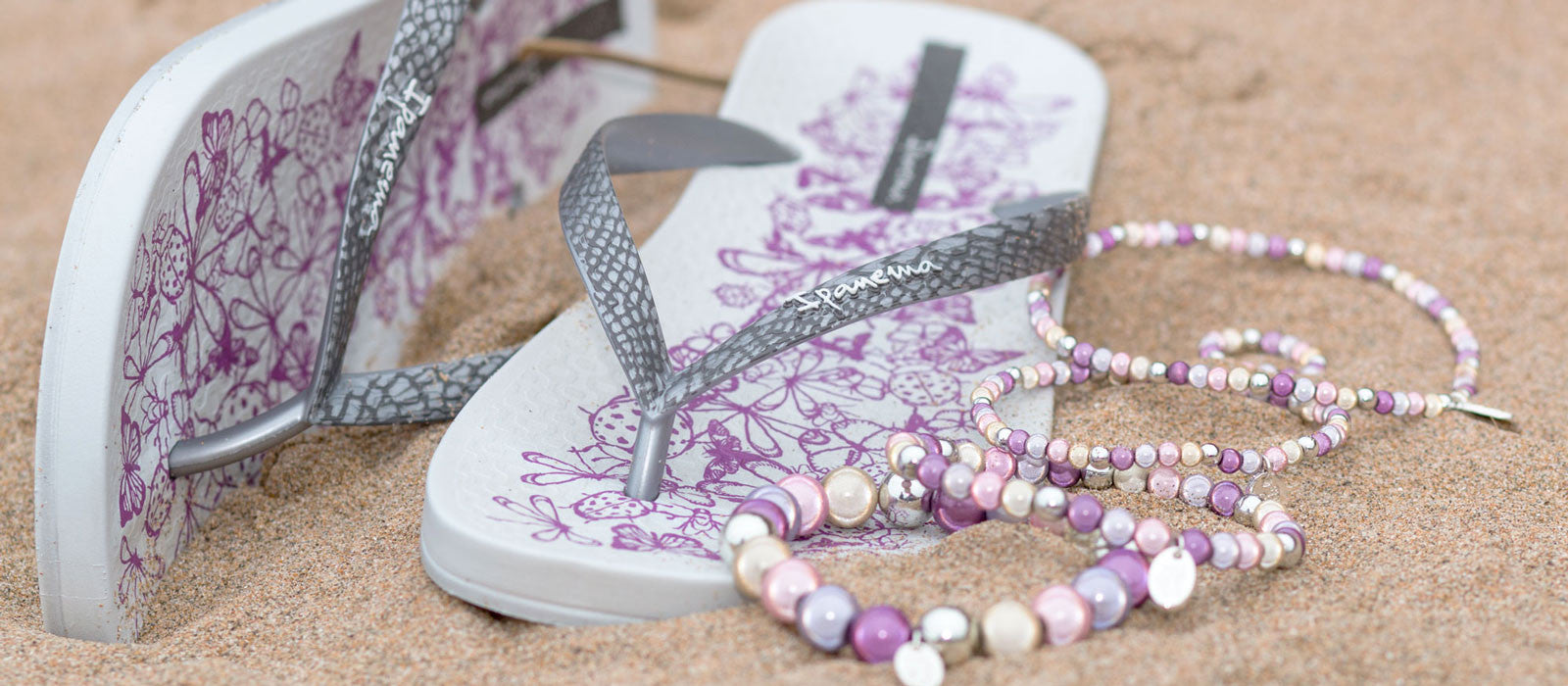 Flip Flops Don't Stop!
Enter our competition here http://sociali.io/lp/24372/lp24372 and WIN a pair of Flip Flops and a matching Jewellery bundle from Disco Beads!  
I love a Flip Flop…...I like the feeling of nothingness on your feet, I enjoy the fact that you make noise when you walk, they're comfy, easy to slip on and can be worn with anything!
A pair of flip flops and an anklet and you're immediately summer ready. Whether you team them with a summer dress or rock them with rolled up jeans for a dressed down look, a flip flop goes with anything. 
They come in all colours, many different styles… flip flops are without a doubt my favourite comfy shoe.From beach to bar the flip flop trend in Cornwall never goes out of style, I like to see the die hard locals still rocking their rubber sandals even in mid January!
Men wear them, women wear them, children love the fact they can take them off and be ready to be barefoot in seconds. No faffing with laces, Velcro or fastenings. Get them on and off you go. 
Disco beads are collaborating with The Flip Flop Shop as they are a local company and the fairies do LOVE a pair of flip flops (and just look how well they go with this Disco Beads colour scheme!) They are readily available online or locally sourced from Falmouth, Cornwall. They have all the top brands, offer fast free delivery, they even offer free exchanges and refunds.
Get Ready for Summer, Get your Flip Flips on....
Big love
Josie
x