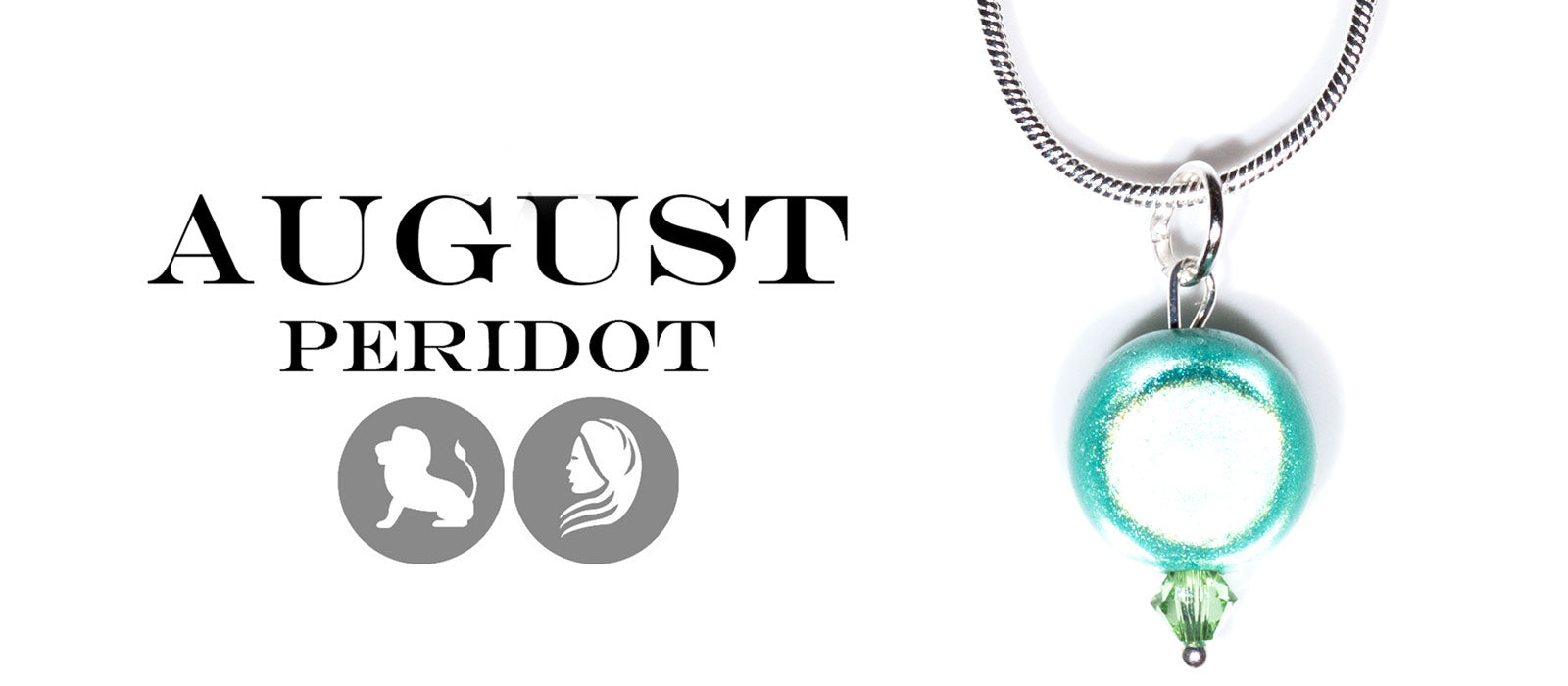 August Birthstone
August is represented by a Turquoise Disco Bead with a Peridot Swarovski crystal element.
Peridot is associated with magical powers and healing properties and as such is believed to protect against nightmares and to increase the power and wealth of the wearer.
August spans Leo (July 22nd - August 22nd) and Virgo (August 22nd - September 22nd)
Find out more about Leo here.
Virgo Features
Color: Grey, Beige, Pale-Yellow
Day: Wednesday
Ruler: Mercury
Greatest Overall Compatibility: Pisces, Cancer
Lucky Numbers: 5, 14, 15, 23, 32
Date range: August 23 – September 22
VIRGO TRAITS
Strengths: Loyal, analytical, kind, hardworking, practical
Weaknesses: Shyness, worry, overly critical of self and others, all work and no play
Virgo likes: Animals, healthy food, books, nature, cleanliness
Virgo dislikes: Rudeness, asking for help, taking center stage 
FAMOUS VIRGO'S
August 27, 1910 - Mother Teresa - Humanitarian
August 29, 1958 - Michael Jackson - Singer