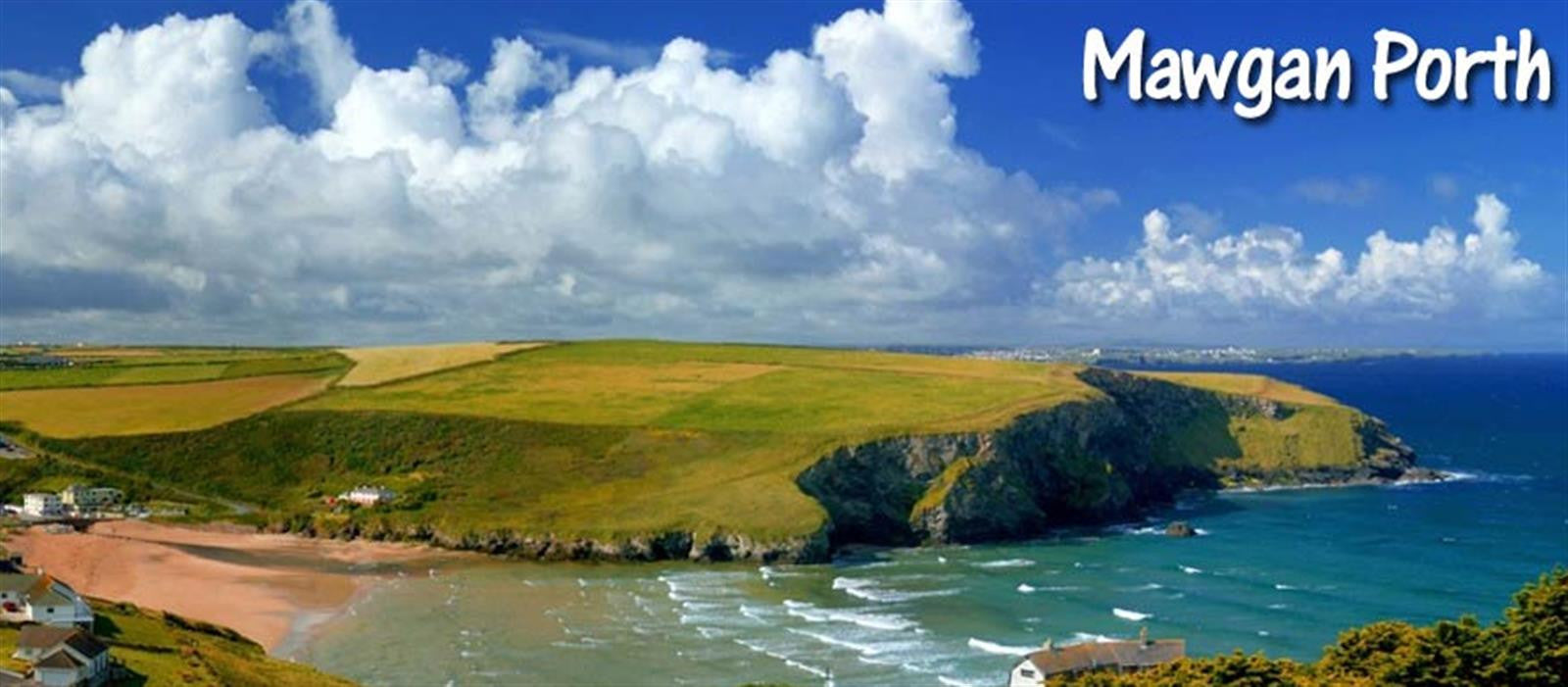 Summer Holiday In Mawgan Porth?
Summer is coming….. We are now well into spring and I am pleased to say THE Summer holiday is not so much a distant calendar date but is creeping close!. I have found and dusted off my passport and dug out the suitcases, I'm even wearing sandals!
Summer is my favourite time of year, the world seems to look brighter when it's bathed in the yellow glow of the sun. Being in sunny Cornwall we can't always rely on the weather but we can rely on it being a great place to be on holiday. The Disco Bead Shop down at Mawgan Porth is a great place to be in the Summer. The beach is clean, beautiful and very popular, there are lots of places to stay nearby so I have played tour guide and written a list of my top favourite places to stay in Mawgan Porth, Cornwall.
From camping under canvas or the more glamorous hotel stay, Mawgan porth has lots to offer!                                                
Magic Cove holiday park is very popular and has returning die hard camping fans that come back every year to the same spot, to be around the same people they have been tenting and caravaning with for many years. If being under canvas is your type of holiday, Magic Cove is a perfect little camp site. It is clean, tidy and has lots of great facilities including Hot showers, electric hook ups on every pitch and even a launderette to keep on top of the laundry. Phone signal in Mawgan Porth is non existent. This means a proper camping experience can be had with the family getting back to nature and enjoying quality time together rather than being glued to their electronic devices. (Free Wifi is available though if you're not ready to be totally cut off from civilisation!)
If a tent is not for you, up the road is also a very stylish holiday park aptly named The Park, which offers self catering holiday homes with a difference, they come in the shape of lavish lodges, cool cottages, trendy yurts and 1950s, retrofit Airstream trailers. It is a very awesome place to be!  It is unique, stylish and every accommodation choice is different, there are even some that include a hot tub or the ever romantic log burner to keep you warm once the sun goes down. All this and so much more is on offer at The Park, there is a swimming pool if you're not brave enough to swim in the sea and the Restaurant has been newly taken over by the amazingly talented guys from Gusto. Its a trendy place to be, play and stay!
Merlin Farm Holiday Cottages is an AMAZING complex of 4 and 5 Star Award winning cottages run by the best hosts in the world!  There is something for everyone with a  mix of traditional and modern Eco Friendly Cottages nestled in secluded countryside, just minutes walk away from our beautiful sandy beach! ​Perfect as a 'get-away-from-it-all' holiday, Merlin Farm is surrounded in tranquil countryside overlooking the stunning St Mawgan Valley and is home to an abundance of wildlife,not to mention the resident chickens, horses and even a donkey!
Last on my list for now is the Bedruthan Hotel, taking pride of place at the top of Mawgan Porth. This family friendly hotel sits overlooking the bay and offers stunning breath taking sea views. It's super cosy, chic, comfortable and going to be a hit with the whole family. The hotel is a Cornish take on a Scandinavian design which offers so much more than you could ever imagine. Food, drink, spa all in one beautiful place. For the kids There are indoor and outdoor pools, a kids club and the Wild Cafe which offers delicious meals for them and the whole family. For the adults there is an intimate dining experience option in their second restaurant, a design gallery, even a sensory spa garden and hydro spa.. If you're looking for a more adults only experience check out their sister hotel, The Scarlet which is just below in the cliffs for an adults only hotel break especially for grown ups!
I hope to see you soon, in and around Mawgan Porth
Happy Holidays
Josie
x