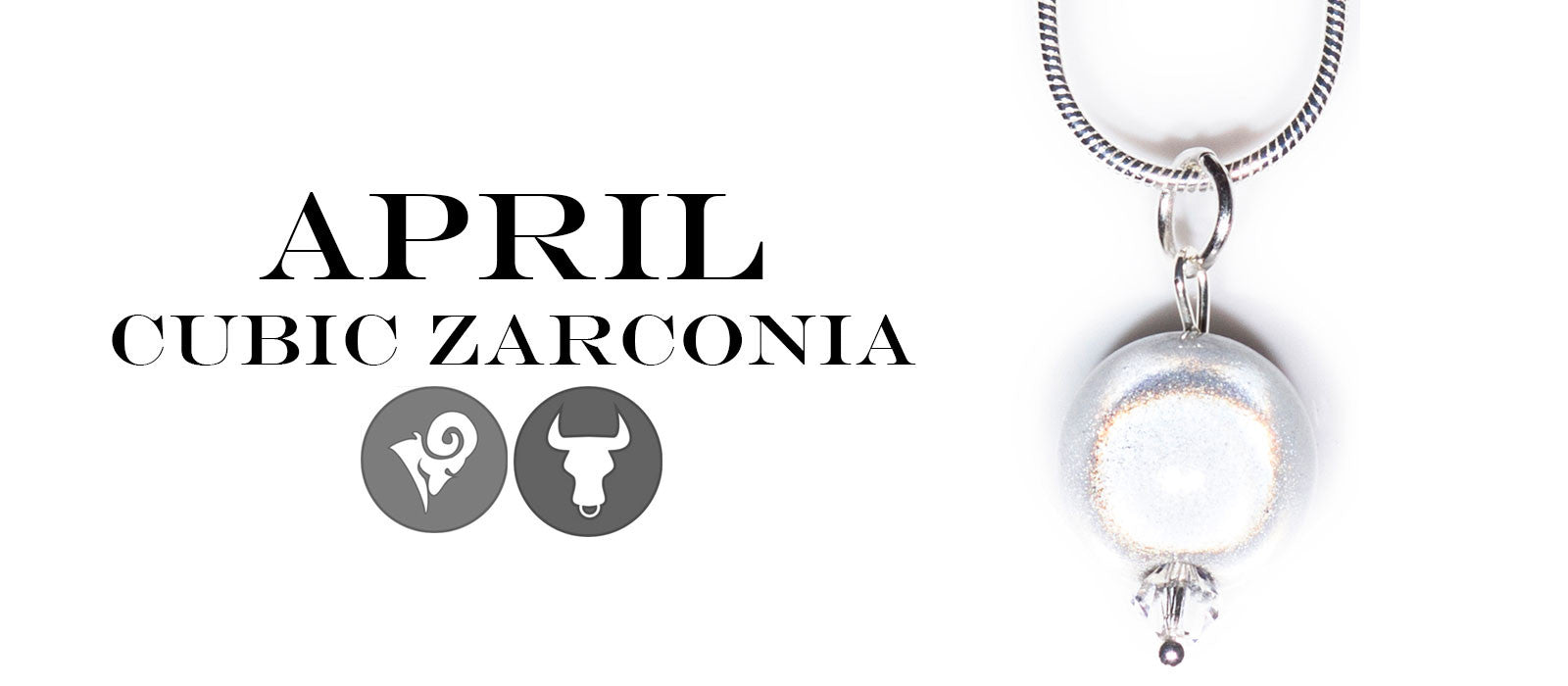 April Birthstone
April Birthstone
We at Disco Beads have created our own Birthstone collection!  
April is represented by a Snow White Disco Bead with a clear Swarovski element crystal, presented in a gift box on a 18" snake chain with Sterling Silver lobster clasps.
Cubic Zirconia (Diamond), is associated with love, making it the perfect gift for a loved one.
April spans Aries (March 21st – April 20th) and Taurus (April 21st – May 20th).
Read more about Aries  here!
Taurus Features
Color: Green, Pink
Day: Friday, Monday
Ruler: Venus
Greatest Overall Compatibility: Scorpio, Cancer
Lucky Numbers: 2, 6, 9, 12, 24
Date range: April 20 - May 20
Taurus Traits
Strengths: Reliable, patient, practical, devoted, responsible, stable
Weaknesses: Stubborn, possessive, uncompromising
Taurus likes: Gardening, cooking, music, romance, high quality clothes, working with hands
Taurus dislikes: Sudden changes, complications, insecurity of any kind, synthetic fabrics
FAMOUS TAURUS
April 21, 1926 - Queen Elizabeth II
 April 25, 1940 - Al Pacino - Actor