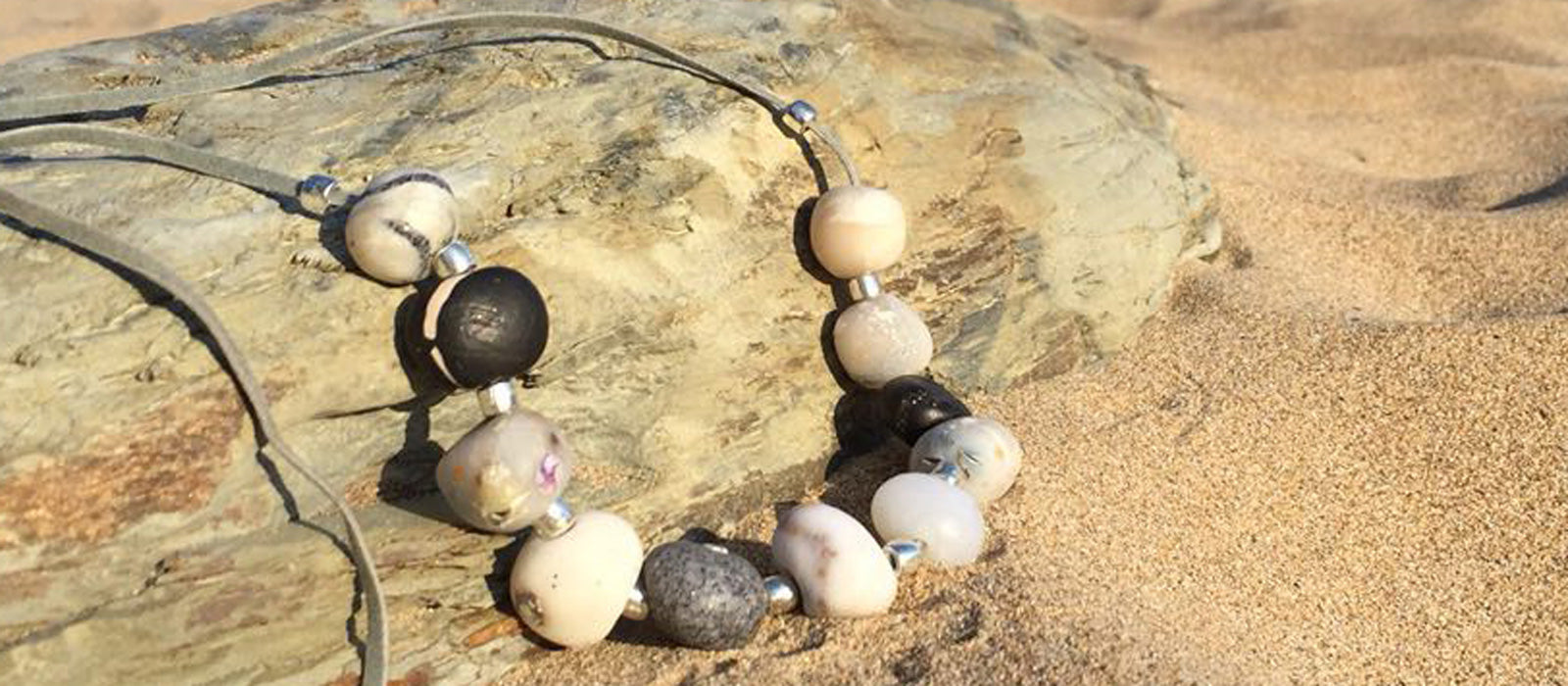 Angel Bones
 'Angel Bones' is an inspiring local jewellery business, but it is so much more than that! 
It is an organisation very close to our hearts, as it began with the amazing Angela, one of the strongest ladies you could wish to meet and the mum of one of our precious Disco Fairies.
Angela was first diagnosed with breast cancer but overcame it in her late thirties. Ten years later, she unfortunately developed secondary bone cancer, fought bravely and valiantly until she sadly lost her battle last December.
'Angelbones'  was  imagined and created by Angela's wonderful sister Helen.  The inspiration was to give Angela something to occupy her free time that wasn't too physical but was rewarding and creative, making Angel Bones jewellery to sell to raise funds for Cancer Research and to help give extra purpose and meaning to life at a time when finding peace of mind and thoughts of the future were challenging.
Seeing the joy and value in what Angela was doing, other patients soon asked to be involved and before they knew it, an incredibly meaningful jewellery business was formed!  Where possible, Angel Bones are made by patients and sometimes their extended families.   This incredible business has come to flourish as the legacy of Angela lives on,  giving hope and inspiration to other families and their cherished ones. 
Helen says;
"You can be assured that all Angel Bones jewellery is proudly and lovingly created by people who have come to realise just how precious life and time really is.
Each piece has been handmade with appreciation and gratitude for the time they take and gives our
 A

ngel B

ones 

makers a bit of pleasure and dignity in producing an item that is truly unique and beautiful ... just like them!"

 

Do you know someone who would like to get involved?  Get in touch here or perhaps show your support by choosing a unique piece of jewellery with a donation to Cancer related charities from every purchase.