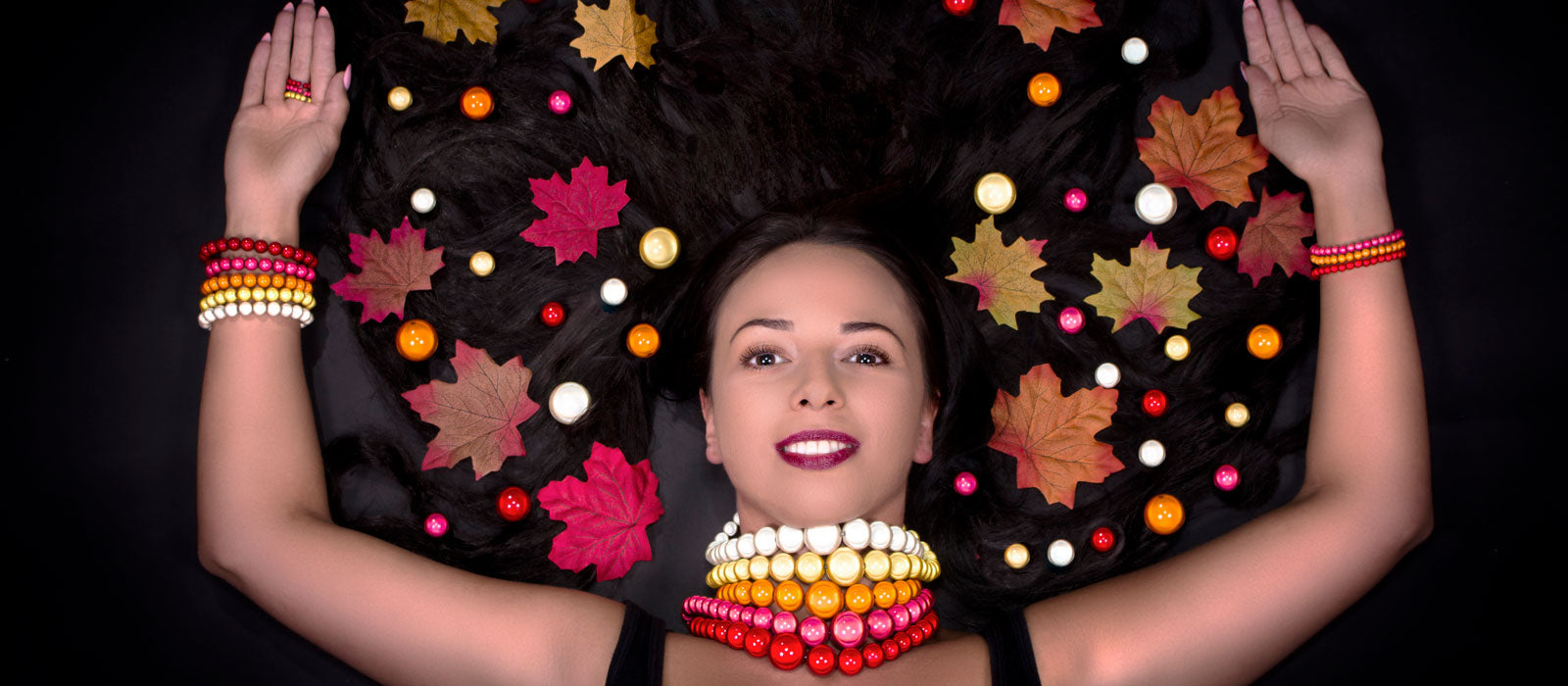 A Disco Fairies guide to Autumn Layering!
Its Cold!!
I'm not one for feeling the chill and boy do I love a layer.....on a normal day I'll be rocking at least 3, I wouldn't go out without my vest!
In Autumn/Winter a layer in my world is essential and there is nothing I like more than a polo neck jumper, add a statement necklace and you're ready for the day. Mini Grads are perfect for adding a pop of colour, the Graduating bead sizes compliment any neckline!
If you're wearing a scarf to keep warm add a Fine Long Necklace (new for the Autumn/winter Collection), you can wrap it around for a casual day look or leave it down for a pop of colour, colour match with your scarf for a stylish ensemble. If you want something a little different add one of our Pendants, available on a 30inch chain it will hang long to accessorise any Winter dress.
We are rocking our thick socks and tights, instead of anklets we're adding accessories to our wrists! Layer up ultra fines, add a variety of Fine Bead Bracelets, how many is too many?
This October keep an eye out as it will be your LAST CHANCE to buy our Pistachio Spectrum. This colour combo is great for Autumn/Winter with its earthy Brown tones and a flash of mint, it looks great with Brown boots and Dark Denim!
Winter doesn't stop our Fairies wings flapping, Disco Central In Mawgan Porth is still open 7 days a week...... 10.00am till 5.00pm and 4 on a Sunday. 
Come in out of the cold and 'Make your Own Jewellery' on our in store bead table.
Stay warm out there, layer up!
Big Love, Josie xx