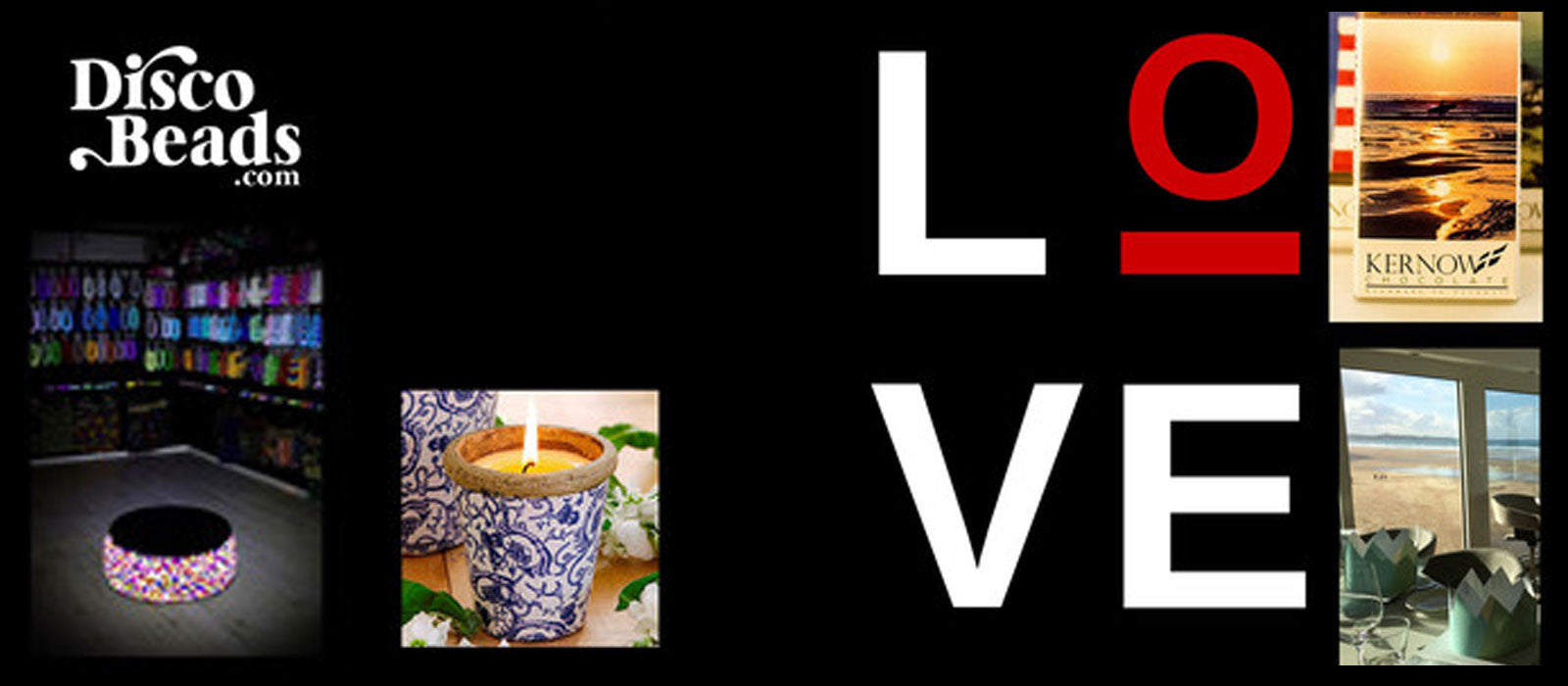 How to Give Your Valentine A Day to Remember!
What does a girl buy for her partner on Valentine's Day?
A luxury mini break? A posh bottle of wine? Dinner for two?
Okay, so all of these would make fantastic gifts, but romance shouldn't have to come with a hefty price tag. Surely there must be another way to spoil your partner without breaking the bank?
In the days before Moonpig and Inter-flora, people showed their affection in much simpler ways. Let's face it; spending quality time with your loved one is a far nicer (and less costly!) way to show how much you care.
So if you fancy doing things a little differently this year, (either because you're on a budget or you just want to avoid the commercial clichés) then why not try some of our top tips for making this Valentine's Day a special day to remember !
Breakfast On The Beach
Forget the expensive evening meal and opt for a romantic breakfast instead!
Fifteen (Jamie Oliver's flagship restaurant at Watergate Bay) offers a range of delicious breakfast options. Opt for a traditional fry up, or fill up with a bowl of nourishing  porridge served with local honey - all for under a tenner.
A Romantic Stroll
Valentine's Day isn't the time to be worrying about calories, but if you do want to burn off breakfast, a brisk walk along the stunning coast path to our shop at Mawgan Porth will leave you feeling rejuvenated and refreshed.
Just a short stroll around the bay will bring you right to the door of our glowing Bat Cave where we have stock a range of unique reflective jewellery that would make a perfect Valentine's treat. Heck if you have the time, our fairies can even show you how to make your own custom piece to remind you of your fabulous day! 
Chocolate Heaven
Did you know that we have our very own chocolate factory right here in Cornwall?
The Visitor Centre at Kernow Chocolate in St. Eval is a fabulous, alternative Valentine's day out. Their dreamy sweet shop stocks a range of artisan chocolates including delectable flavours like honeycomb, Eton mess and ginger and lime! The factory even boasts a viewing window where visitors can watch chocolate being hand made by a dedicated team of chocolatiers. Ideal for couples with kids as well as holidaying love-birds!
Staying In!
February can be a chilly month, and if you're watching the budget, a romantic evening in may be more your style. Why not open a bottle of locally crafted Tarquin's Gin and treat yourself to a G&T and an evening snuggling up on the sofa? This unique Cornish tipple is steeped with botanicals and only 300 bottles are made per batch. Priced at under £35 this premium gin makes a stylish gift without the need to apply for a bank loan.
If pampering is more your style, soaking in a candlelit bath is another wallet friendly option (we'll leave the rest up to your imagination!) The St. Eval Candle Company makes a range of luxury scents inspired by the natural Cornish landscape. Their "Tranquillity" and "Sensual" candles are guaranteed to create a seductive ambiance for your special night in!
How do you plan to spend Valentine's Day this year? Add your comments below for a chance to win a Limited Edition Valentine's Day bracelet!