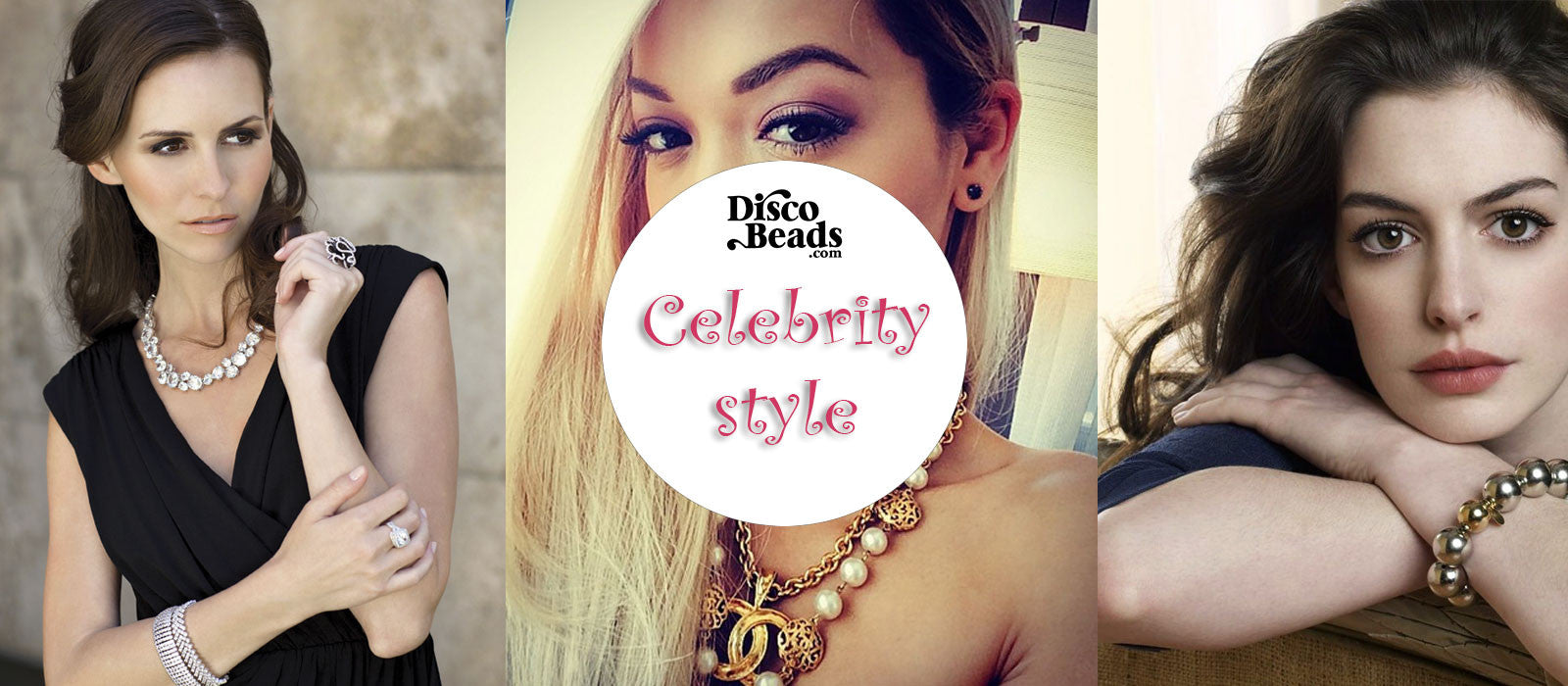 Disco Beads Style Guide: How to Rock Valentine's Day with the Perfect Gift for Your Partner
Buying a Valentine's Day gift can be a seriously tricky business. Get it right and you'll score brownie points with your partner, but get it wrong........
With the big day approaching, you'll be relieved to know that here at Disco Beads we've got you covered! Not only do we have some great suggestions for how to make your sweet-heart swoon, we've also got a bundle of gift ideas your loved one will simply adore.
How to Choose the Perfect Valentine's Gift
So how do you really know you're buying the right Valentine's Day gift? Here are our top suggestions:
Walk the Line:
There's a fine line between mushy and romantic, so making sure you get the balance right is absolutely crucial. If your relationship is quite new, you don't want to scare them off with over the top sentimentality, but on the other hand, pretending that Valentine's Day is nothing special might mean you end the day in the doghouse.
If you've been together with your partner for a long time, giving them a supermarket card and a bunch of flowers probably isn't going to cut the mustard either. It really is like skating on thin ice! Before spending your hard earned cash, think carefully about what your gift is saying to your partner about your relationship, and the possible ways that could be interpreted (or misinterpreted!)
Never buy for yourself
People often make the mistake of buying something that they like, ignoring the fact that it isn't something their partner would ordinarily choose. Let's say your girlfriend is petite and prefers to wear dainty jewellery, buying her a huge statement necklace because you like the colour, isn't going to make them change their wardrobe to match.
Make it personal
Never ask someone else to buy gifts for you. Thoughtfulness is a huge part of the equation on Valentine's Day - even if you get it wrong, you'll still get kudos for putting in the effort. Buying a small token gift can mean so much more if it's personalised. This might mean going the extra mile with the gift wrap, or having the gift itself personalised in some way. Here at Disco Beads we can customise most of our pieces to order. Check out the website for details.
How to Choose the Perfect Piece of Jewellery for Your Valentine
Okay, so buying personal gifts for someone you care about is fraught with difficulty. This is where our fairies can really lend a helping hand. Here at Disco Beads we LOVE helping people to choose gifts, and there's a little trick we often use when we're asked for advice by our customers:
What's Your Partner's Style?
Each and every one of us is unique in our style and dress. That said, there's one little trick you can use to help you pick out the perfect piece of jewellery for that special someone.  All you need to do is choose items that compliment their style. To get the idea train on the rails, check out the celebs below. Which celeb is your Valentine most like?
Anne Hathaway:
Anne is the embodiment of style and sophistication. Her look is carefully crafted with intricate pieces that never overshadow her outfit, yet always provide the perfect finishing touch. A great choice for someone who favours this look would be our triple wire necklace / bracelet in baby pink, or perhaps a sleek, ultra fine necklace in snow white.
Keywords: feminine, classic.....
Christina Aguilera:
Never understated, Christina loves to be the centre of attention. Her look is often underpinned with bold statement necklaces and chunky bracelets designed to stop the traffic. If your partner isn't one to miss the chance to get noticed on the dance floor, then we highly recommend one of our chunky classic bracelets paired together with a bubble ring.  
Keywords: Bold, Bright, Trend-setter, fashion conscious
Rita Ora:
Rita loves re-inventing her image, so her style is eclectic and very unique. Stacking bracelets and layering necklaces creates a boho look which never goes out of style.
If your loved one has more outfits than Victoria Beckham and is always on the lookout for new inspiring ideas, we recommend mix and match items such as our Quatro in leopard print or our great value bracelet bundles.
Keywords: Daring, Innovative, On-the-go
Good Luck!
Hope that helps!  Let us know how you get on!