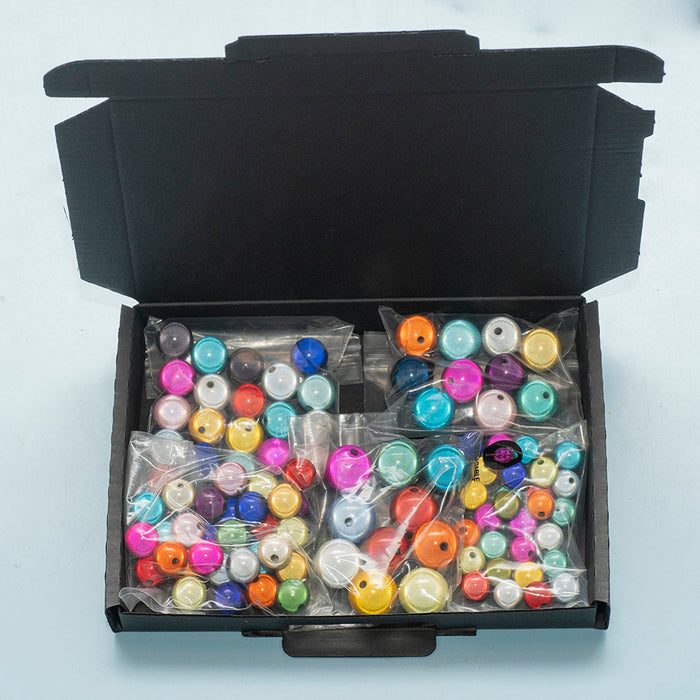 Crafter's Box
Sold out
Original price
$19.00
-
Original price
$19.00
Add some Disco Beads magic to any project you can imagine!
Perfect holiday crafting pack!
Please note this is Beads only. If you would like to use these to make jewellery then you can check out our Beading Basics kit with everything you need included. 
Here at Disco Beads, the Fairies make only the best quality jewellery. We take pride in ensuring that every bead we send out is shining to its full potential. But what happens to the beads that we don't use? Well, we don't just throw them away! We believe in no bead left behind and being responsible for our environmental impact.
The beads that we deem not perfect enough for our jewellery gets recycled into other things…like discounted Fairy Seconds bracelets, crazy accessories, even a massive bead curtain and, if you've been into our shop, you might have noticed our amazing stool that began life as an old truck tyre and a butt load of Fairy Seconds beads!
These Fairy Seconds boxes are our newest way to make sure that every bead gets to Glow.  Every box contains a selection of beads of various sizes and colours. We've included enough to make your very own graduated necklace, bracelets, or come up with your own idea. Share your results with us, we love to see your creativity!