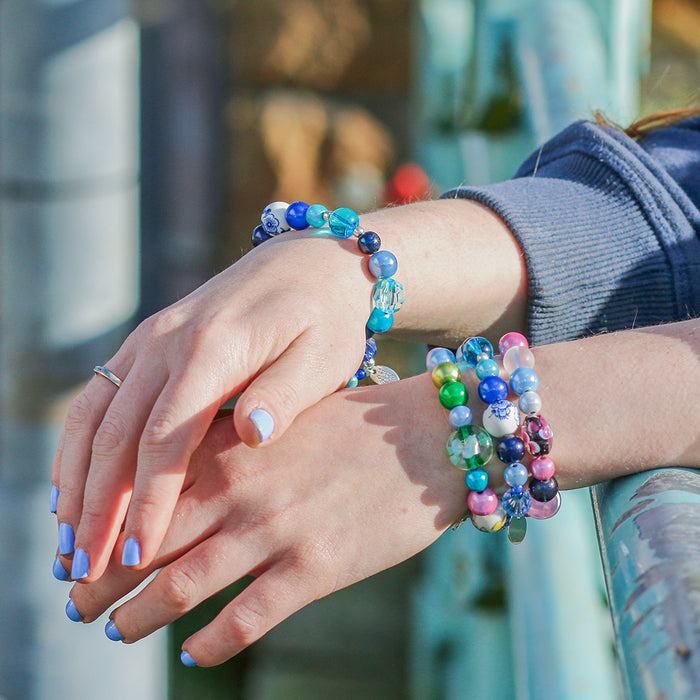 Vintage Bracelet
Original price
$10.00
-
Original price
$10.00
Showcase that timeless style that never gets old!
Emanate elegance with these gorgeous vintage-inspired bracelets, perfect for any occasion to add some timeless class to your outfit!
Each bracelet features an incredible mix of special china, resin and glass beads, combined with Disco Beads in a range of sizes to add our signature Glow! Stylish and sophisticated, these beautiful Limited Edition Bracelets come in three key colourways and make a perfect and unique gift.
Made on super stretchy elastic, these bracelets fit wrists up to 16cm and are a comfortable statement size without being bulky. They come complete with an original Disco Beads jewellery tag and in an eco-friendly Disco Beads paper bag so perfect to store them in or use as a gift bag for a friend.